Home Staging Secrets to Appeal To Buyers In Your City
Apr 17, 2018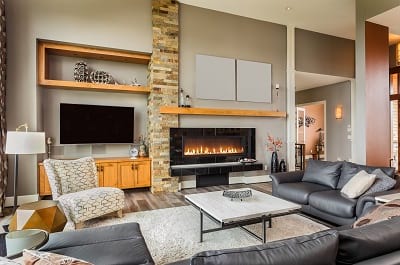 Moving is never an easy process and it doesn't help that you are trying to sell your house at the same time. There may be certain features that you love about your current home, but prospective buyers may not. How do you appeal to each prospect out there? Redfin has discovered certain features that appeal to many buyers based on their location:
Home Staging Secrets Based on Location
Redfin partnered with home staging experts for find what appeals to home buyers based on where they are in the United States:
Los Angeles, California appreciates modern decor and art. Lately, LA has shifted from the traditional home to the unique modern feel that works with many different styles.
San Francisco, California enjoys natural interior and modern art. San Fran likes to stay up on the latest trends and they appreciate high-end design which allows the prospective buyer to mentally plan their new home when visiting it.
Fresno, California is looking for clearly designated spaces. Fresno appreciates planned spaces like a home office or outdoor patio that shows a home's maximum usability.
Honolulu, Hawaii tries to combine coastal and urban flair. When staging a home in Hawaii, the experts are looking to utilize the island's coastal feel and combine it with a modern urban feel.
How Do I Successfully Move?
It is impossible to appeal to every prospective buyer especially when trying to plan your new home. There are numerous staging secrets from Redfin's article that can help you get your current home ready for sale. While you may not be able to control the staging experience of your current home, you can control the moving experience to your new home. Trust the moving experts at Atlas Allied to handle all your moving services.
About Atlas Transfer & Storage
Atlas Transfer & Storage is an Allied Van Lines agency based in the San Diego, California area. Atlas Transfer & Storage provides residential moving, corporate relocation, storage, and more. Learn more about Atlas Transfer & Storage or contact us for a free estimate.