The Remedy For All Household Ailments
Sep 17, 2018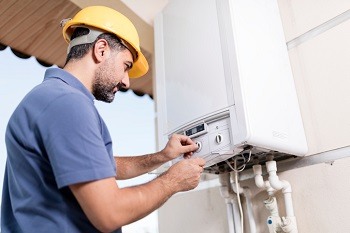 Gary Abrams, also known as 'The Home Doctor' has been serving California in all things home repair services since 1980. As a general contractor, he has worked on almost every aspect of the home including plumbing, electrical, carpentry and more. With this experience comes a number of useful tips that all homeowners should be aware of. The Home Doctor published a list of remedies for all household ailments that should always be addressed.>
Basic Home Maintenance Remedies
These home maintenance remedies are important because they can help increase the value of a home. If these basic tasks are ignored and something goes wrong, it could become very difficult/expensive to sell a house.
One of the most important home maintenance tasks is ensuring all smoke alarms are working properly. Check the batteries and periodically check that they are functioning. Not only does this protect your house and possessions, but it also protects your life.
One task that many overlook is checking the dryer vent for lint accumulation. Too much buildup drastically increases the chance of a fire. Checking the vent and ensuring it is clear also improves performance.
It is recommended that water heaters over 10 years old should be replaced. These older tanks are likely to break down or rupture without warning and cause excessive water damage which can be costly to fix.
Annually check the furnace and air conditioning ductwork for any dust accumulation. This buildup restricts airflow and can harbor unhealthy mold, bacteria and fungus.
Most refrigerators now have a water and ice dispenser. While this is very convenient, these filters need to be replaced every couple of months.
The Home Doctor has published many best practices to keep your home in tip-top shape. We recommend that you check them out to increase the value of your house in case you ever want to sell.

About Atlas Transfer & Storage
If you are ever in need of moving and storage services, trust the experts at Atlas Transfer & Storage. We are a full-service Allied Van Lines agent based in San Diego California. Contact us for a free moving estimate.