Award Winning Team
Atlas Transfer & Storage has been recognized time and time again for our attention to detail, exceptional customer service and commitment to quality. We set the standard for industry best practices in 2016, as demonstrated by our Excellence over Time Apex Award for achieving the highest quality rating of "excellent" every quarter for over twenty consecutive years (or eighty consecutive quarters).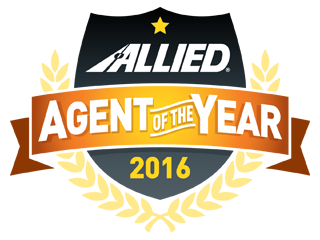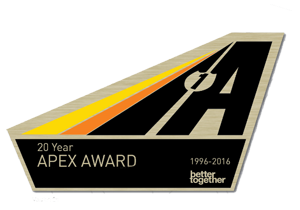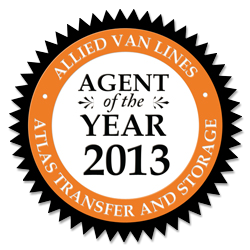 Allied Van Lines awarded Atlas Transfer & Storage with Agent of the Year in 2013 and 2016. The company was also recognized as the Quality Agent of the Year (Customer for Life) in 2011, 2012, 2014, 2015, 2016, 2018, 2019 (2nd place), 2020 and 2022. In 2015, we were recognized as a Better Together Agent of the Year by our peers for our commitment to being an agent for Allied Van Lines. We are also proud of our award winning executive drivers who won Allied Van Lines Drivers of the Year in 2010, 2015 and 2017, as well as the American Moving & Storage Association "Rookie" Drivers of the Year in 2015 and 2019.
Most recently Allied Van Lines awarded our company as the Safety Agent of the Year in 2020 and CSA Agent of the Year in 2022. The American Trucking Association also recognized two Atlas Transfer & Storage Co. interstate drivers with the distinction of Super Van Operator (Driver of the Year) in 2022 and 2023. We have assembled a top-notch team of the industry's finest moving and storage experts. Our award winning service comes from an impressive combination of staff and drivers – and we take pride in that.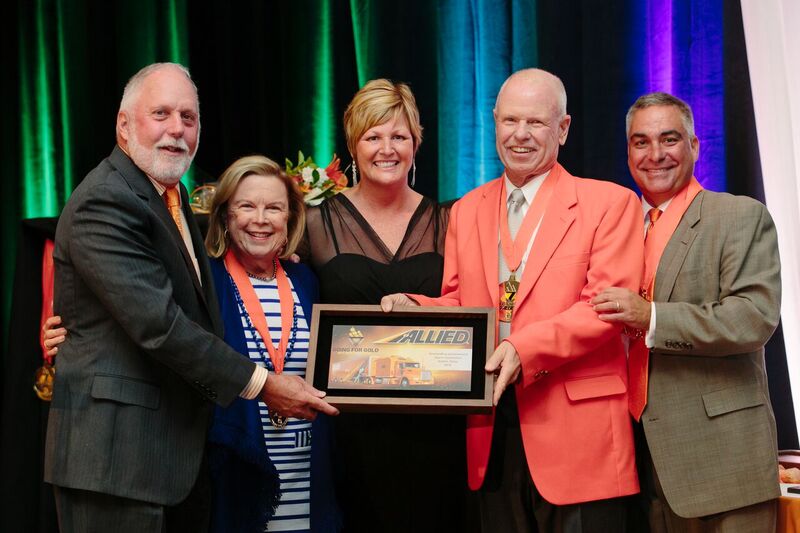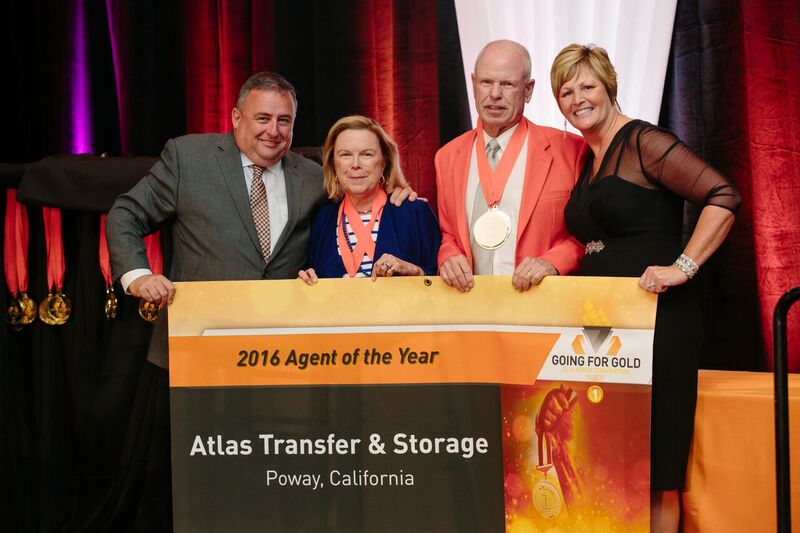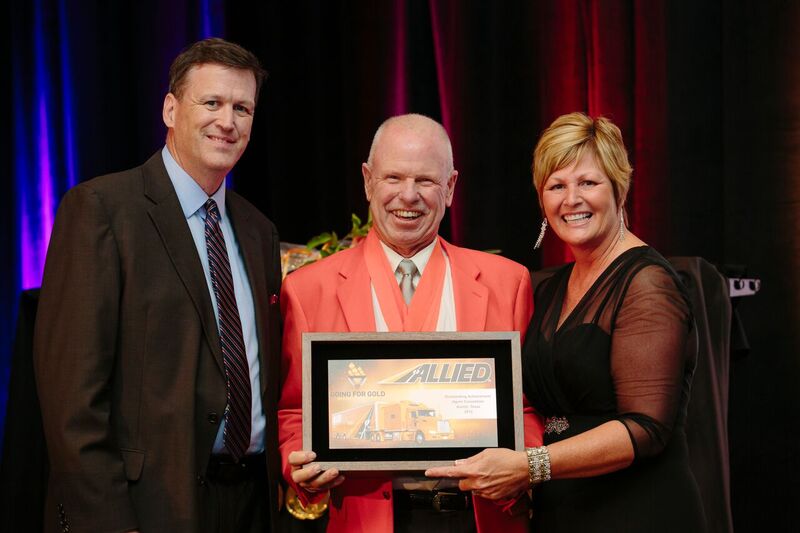 Photos above: Linda and Tom Oakley at the 2016 Allied Van Lines agent convention in Austin. The photos capture Atlas Transfer & Storage's recognition as the 2016 Quality Agent of the Year and 2016 Agent of the Year! 
Contact your team of San Diego movers to learn what sets us apart from the rest.