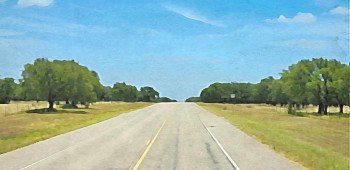 The team at Atlas Transfer & Storage specializes in working with seniors and their families to help with relocation needs, whether to a new household, a retirement community or an assisted living setting. We understand that big changes involve difficult decisions and we are here to assist in the process.
We provide move planning services for seniors to determine what steps need to be taken before, during and after the relocation. From making a moving checklist, to coordinating the shipment of antiques and family heirlooms to family and friends across the country, to custom packing and crating of mirrors and paintings, our experienced and knowledgeable staff will guide you through the entire moving process.
With personalized attention and competitive pricing, Atlas Transfer & Storage is an invaluable resource for seniors planning an upcoming move. No matter the scope of your move, our customized services are designed to meet your needs. Our compassionate and professional staff will work with you each step of the way to ensure that your move is a success. We are here for you!

More than Just Moving
Packing and unpacking is time-consuming, exhausting and overwhelming. To help alleviate the stress, we offer custom household packing, crating and un-packing services along with transportation for your belongings. We also offer secure, climate-controlled storage facilities for both short and long term storage.
Don't let the stress of orchestrating a big move take you away from what is important. Let Atlas Transfer & Storage do the heavy lifting so you can focus on you and your family. Contact us today to speak with a consultant specializing in moving services for seniors.
Resources for our Seniors Moving
| | |
| --- | --- |
| | Atlas Transfer & Storage is a preferred vendor of Bella Reflections, a resource for seniors and their families. Bella Reflections offers personalized professional services for seniors in transition. |
| | Our team participates in industry events for the National Association of Senior & Specialty Move Managers. |
Quality Senior Moving Experiences
Over the years, Atlas Transfer & Storage has worked with many seniors and their families to ease the challenges that go along with moving. We pride ourselves on providing a superior move to our customers and appreciate the kind words, reviews and grateful feedback we have received, many times in the form of handwritten letters like this one: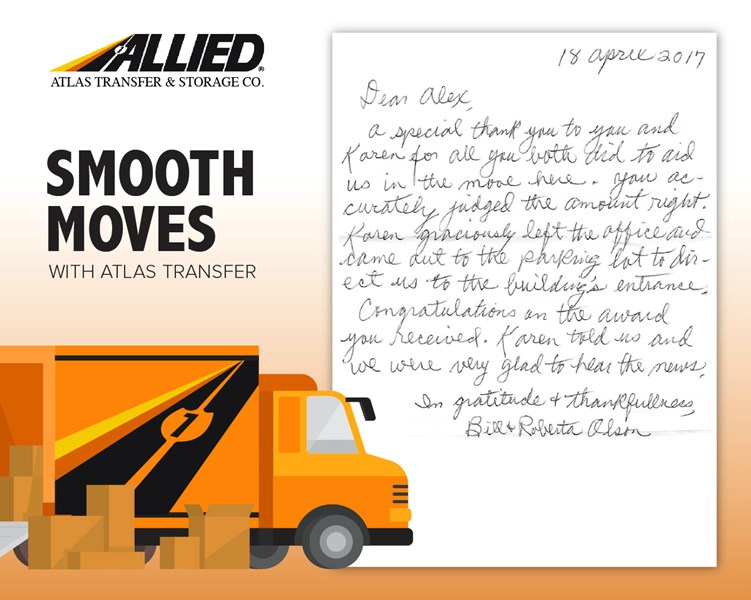 Free Boxes & Packing Supplies
Receive a FREE moving kit with any signed order of service. Customers will receive a moving kit that includes boxes and packing supplies to help prepare for the big move. Ask your Relocation Consultant for more information.
Next Steps
More Atlas Transfer & Storage Testimonials
Contact Us for more information on senior relocation services.