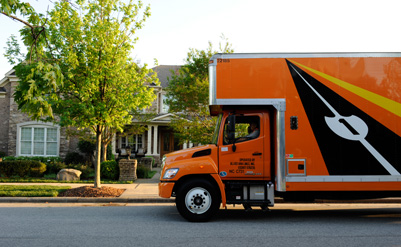 Our team of Hawaii movers knows what it takes to relocate across the Pacific Ocean. At Atlas Transfer & Storage Co. we stand out among other Hawaii moving companies by offering a comprehensive, secure service from Hawaii to California and California to Hawaii.
Moving to Hawaii or Moving from Hawaii to the Mainland
Whether you are moving your business or your home, our team of Hawaii movers can help. From providing custom crating for valuable items to expertly handling files and heavy equipment, we are the moving company of choice for home and business owners alike. We can even ship your vehicle so you will not have to worry about how it will arrive to your new location in Hawaii.
With all of the services we offer, you won't have to coordinate the move with countless vendors when you are relocating to or from Hawaii. We will take care of it all so you can sit back and concentrate on the other aspects of your move.
Need Items Stored?
Atlas Transfer & Storage Co. also offers customized storage solutions. If you need to store some of your belongings before, during or after the move we can help. We provide both temporary and long-term storage options. Then, when you are ready for your items, we will take them out of storage and deliver them to your designated location.
We Are Around the Corner
With a team of movers located in California, Hawaii and around the rest of the globe, we are available every step of the way. Let us start by coming to your home or business to provide a free estimate. You will quickly see why we are one of the top Hawaii moving companies.
Contact us today at 858-513-3800 for more information.
Free Boxes & Packing Supplies
Receive a FREE moving kit with any signed order of service. Customers will receive a moving kit that includes boxes and packing supplies to help prepare for the big move. Ask your Relocation Consultant for more information.