At Atlas Transfer & Storage Co. we offer comprehensive military relocation services. We provide a variety of services under one roof, so you and your family will not have to worry about coordinating numerous vendors during the moving process. We feel privileged to be able to help military personnel and their families when they need relocation services, and will do our best to provide all services in a timely and efficient manner.
Door to Door Military Moving Services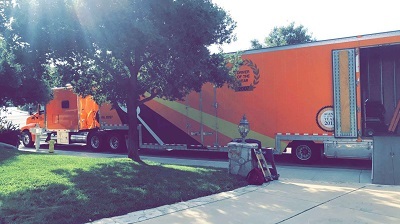 Our team of military movers provide a high-quality door-to-door service that is unparalleled in this industry. The move process starts with a complimentary in-home or virtual consultation. At that time our team determines what services you need for your relocation.
It's More than a Move
Your pre-move consultation with a Relocation Consultant will not just focus on your move logistics, packing needs or third-party service requirements. It will also focus on the special circumstances that military families may face during a relocation. Our compassionate movers will be by your side during the process, providing all of the information and support you need for the move to go smoothly.
Moving Services Include
Free Stretch-Wrapping of Furniture
Extensive Residence Protection
Select or Full-Service Packing and Unpacking Services
Custom Crating Services for High-Value Items
Automobile Transportation
Short and Long Term Storage Customized for Military Families

Fully Licensed and Bonded
Our military relocation services are fully licensed and bonded. This degree of protection is just one of the many reasons why so many military families choose Atlas Transfer & Storage Co.
Experienced Military Relocation
Atlas Transfer & Storage Co. goes above and beyond to provide a 5-star, quality moving experience to our customers. Our award winning team of military movers has the expertise, knowledge and industry know-how to ensure that your items will arrive at your new home safely and on time.
Our company has been been a consistent recipient of the Military Moving Excellence Award and takes pride its in service to the members of the United States Military.
If you are planning a military relocation, we welcome you to contact us today to find out how our services meet all of your moving and storage needs.