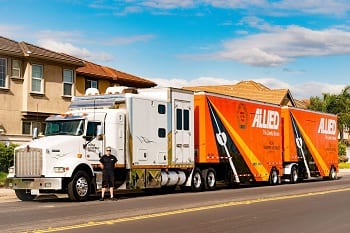 When relocating long distance it can be exhilarating and unsettling at the same time. On one hand you may be excited about meeting friends and neighbors, learning about a new city, visiting attractions and enjoying a new home. On the other, your long distance move will require time, energy and extensive planning. The Atlas Transfer & Storage team will handle the coordination and execution of your long distance move so you can focus on the adventure of moving to a new city.
Cross Country Relocation
San Diego County-based Atlas Transfer & Storage Co. offers a variety of options and services for a long distance relocation. We are able to customize a moving package for your cross country move to fit your needs, schedule and budget. Our team is well qualified to handle a full range of moving services from the loading, delivery and unloading process, to full-service packing, crating and unpacking. Whatever moving plan you select, our team of professionals is well versed to execute a seamless long distance move.

Nothing is Too Big or Too Fragile

Atlas Transfer & Storage takes great pride to ensure your possessions are properly prepared for move day. Valuable and fragile items receive special attention, and we use state-of-the-art methods to properly and securely move even the largest objects in your home. Our team of long distance movers has the expertise to relocate every type of item, from fine china and artwork to a large armoire. With over 95 years of experience in the moving industry, we have the proficiency and industry know-how to ensure that all of your belongings arrive safely, securely and on time.
Long Distance Moving Process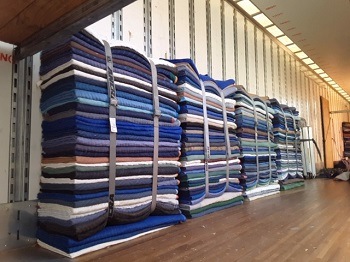 When you contact Atlas Transfer & Storage, a Relocation Consultant works with you to assess your moving needs with either an in-home or virtual survey. Based on your budget, a moving plan will be tailored to your moving requirements, packing needs and schedule. As the Allied Van Lines Agent of the Year in 2013 and 2016, you can be certain that our award winning team will stay in contact with you throughout the entire moving process.
Feel free to complete our online quote form to receive a FREE estimate.
We encourage you to contact us at 858-513-3800 to speak with one of our representatives.
Free Boxes & Packing Supplies
Receive a FREE moving kit with any signed order of service! Customers will receive a moving kit that includes boxes and packing supplies to help prepare for the big move. We encourage you to ask your Relocation Consultant for more information.