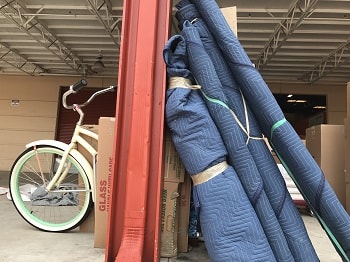 Short Term & Long Term Storage
When you need assistance storing your personal belongings, it is important to hire the right company – a company who will put your best interest at the forefront and provide exceptional customer service.
Atlas Transfer & Storage Co. has over 95 years of experience in the moving and storage industry and we are not afraid to put our reputation on the line for you. No matter what service you require – from secure, climate-controlled storage to packing, custom crating and shipping – we have what it takes to meet your needs.
Household Storage Services
Do you need storage while your home is on the market for sale? Is there a transition period between selling your home and purchasing a new one and you need temporary storage? Do you have family heirlooms or valuables that you don't have space for? Are you moving abroad for a few years and need to store your entire home and car? Our climate-controlled household storage facility is the perfect answer to all of the above storage questions. We have the capability and flexibility to store your goods for a matter of days, for a few months or for as long as you need.
Our advantages include:
Range of storage options tailored to your needs
Cost-effective services to keep you on budget
Secure, climate-controlled environment
Full crating and shipping from our warehouse for specialty items
Professional and experienced crews and staff

Contact us to learn more about our household storage options in our secure and modern warehouse located in the Poway business park.