Move Anything, Anywhere With Our Local Expertise And Global Connections
As a San Diego-based mover since 1925, Atlas Allied has the local knowledge and reputation you need to relocate anywhere within the San Diego area. As a proud agent for Allied Van Lines since 1948, we have the resources and network required to move you anywhere in the world.
Whether you plan to move from a northern suburb like San Marcos to a beachside retreat like Encinitas, or plan to leave San Diego for cities further afield, we have the resources to get you there. Moving to San Francisco? Relocating to the East Coast? Traveling around the world? Let our skilled, attentive crews and endless resources deliver you there safely.
Let Our Experience Move You!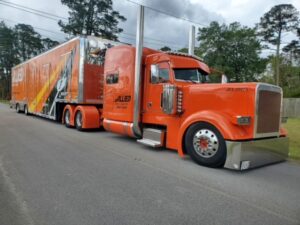 Moving for the first time or the 10th? Moving your home or your business? It doesn't matter. With almost 100 years of experience behind us, we have experience in every kind of relocation. And as a proud Allied Van LInes Agent in San Diego, we have the ability to leverage that experience in your favor.
Let us pack up your home or office, transport your belongings anywhere you need to go, and even store your belongings as long as you need. Let us guide you through every step of the process so you can enjoy a stress-free relocation, knowing you are in the hands a company that knows exactly what to do.
Get A Quote
Ready to discover the difference local expertise and a global network can offer you? Contact us for a FREE quote on your next move!