When You Move Donate to Allied Charity Partner, The Salvation Army
Dec 18, 2015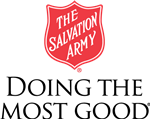 Typically, around moving day you will discover that you have a ton of items that just doesn't need to go with you to your new home.  Instead of tossing it out,  do some good for someone in need and donate it.
Allied has exclusively partnered with The Salvation Army Adult Rehabilitation Center (ARC) program to give people on the move an avenue to donate usable furniture, electronics, vehicles and household good items and in return, get a tax write-off for your donations.
About The Salvation Army ARC program
The Salvation Army has been around since 1865 and serves nearly 30 million Americans in need every year.  Their ARC program is the largest, self-funded FREE adult rehabilitation program in the United States that provides rehabilitation and recovery services to over 320,000 people each year.  Anything donated goes directly into their Family Stores (over 1,400 nationwide) and sales proceeds go right back into the ARC program.
Donation Process
When getting ready for move day, either mark the items you want to donate or put all your unwanted items in one location and then contact The Salvation Army to schedule a pickup day/time.  They'll come to you!
Call: 1-800-SA-TRUCK
Website: SAtruck.org
But make sure to keep a list of what you're donating and the estimated value of the item(s) because you're eligible for a tax write-off!  To determine the approximate tax-deductible value of your donation, reference the Value Guide at SAtruck.org/donation-value-guide.
Let your move do some good for someone else and give you a tax write-off in the process – DONATE TODAY to our exclusive charity partner, The Salvation Army! If you need help moving to your new home contact us for more information about our quality moving services.