An unfortunate result of moving is that fragile items may become broken. To help ensure this does not happen, outlined are a few important tips and recommendations for packing breakable items.
Packing is Time Consuming – Plan Ahead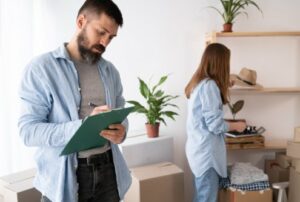 Whatever you do, do not rush the packing of fragile items. Before the packing process begins, we recommend taking time to de-clutter and clean out breakable items that you do not plan to move. Fragile items that you do not use everyday should be packed well in advance of the move. Give yourself plenty of time to carefully and completely wrap and pack delicate items. 
Quality Supplies Make a Difference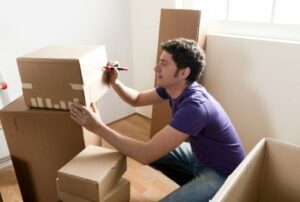 Consider buying new quality moving materials to pack your valuable and fragile items, regardless of how you plan to pack the remainder of your belongings. By doing this you ensure that your boxes and material have not been weakened with age and you will have everything that you need. Packing material to buy includes packing tape, packing paper or un-printed newsprint, bubble wrap, pliable cardboard and high quality cardboard boxes. Contact one of our representatives today to see how we can help provide you with your packing supplies.
Do Not Skimp on Space
You will naturally try to fill each of your moving boxes to the brim when packing away your belongings. However, this is not a good idea for delicate items. Things like lamp shades should be packed in their own boxes surrounded with plenty of paper. Make layers with bubble wrap or paper between glasses and plates. If there is not enough space in a box, don't force it. Extra space should be filled with packing materials that will act as padding throughout the move.
Wrap Each Item Separately
Fill cups with paper or bubble wrap and then roll them in additional packing materials, using tape to keep the wrap in place. Each item should be protected from the rest of the items in the box. Moving requires careful packing, but it is also very easy to take for granted how important it is to pack delicate items properly. Atlas Transfer has specialty moving supplies for cups, glasses and fragile items.  
Properly Label Your Boxes
Each box packed with a fragile item should be clearly marked as "fragile" on the side of the box. Mark "this side up" to notify the moving crew of the placement of the box in the truck and at destination. There is no such thing as too much labeling with breakable items.
Do you need help locating and purchasing specialty packing material? Contact one of our representatives today to see how we can provide you with the required packing supplies for your move.
Concerned about completing this portion of the packing yourself? Atlas Transfer & Storage Co. also provides selective packing services to handle all of your fragile only packing needs.