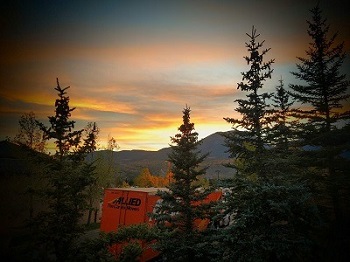 Atlas Transfer & Storage Co. is a reputable moving company that Orange County residents rely on for stress-free relocation and storage services. With more than 95 years of experience moving families, we are the Orange County movers of choice for your upcoming relocation. Our team provides no-hassle estimates for anyone moving into, out of or all around Orange County.
Moving to OC?
We are always happy to help customers relocate into Orange County, California. With so much to see and do, Atlas Transfer & Storage understands your desire to complete your move as soon as possible. Customers needing reliable OC movers count on us to deliver their possessions to their new address quickly and carefully. Our team of Orange County movers will handle every detail, leaving more time for you and your family to enjoy all that Orange County has to offer including a weekend at Disneyland, a game at Angel Stadium or a day at the beach.
Headed elsewhere? Atlas can help.
In the event your moving plans require you to relocate outside of Orange County, Atlas Transfer & Storage provides the services you need. Whether it is up and down the coast or across the country, we provide the expertise needed to get the job done right. Known as the Orange County movers of choice, we relocate our customers to other regions with the care and efficiency required. When you choose our team of movers, we will work to move you to your new address as quickly as possible.

At Atlas Transfer & Storage Co. we offer all the services needed to expedite any residential or business relocation. We are able to assist you in moving throughout California, to a different state or across the globe. We also offer customers access to secure, climate-controlled storage facility to keep household goods in a safe location before, during or after your move.
For more information about our complete line of services, please call us at 1-858-513-3800, or complete our no-obligation, online quote form to receive either an in-home or virtual moving estimate.