Atlas Wins Cartus 2018 Conference Platinum Award
Oct 19, 2018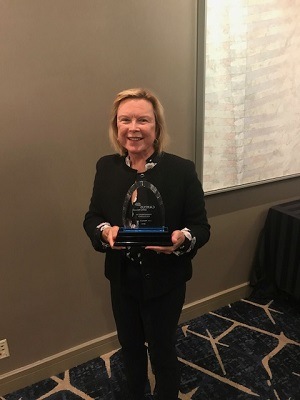 Cartus, a relocation company that covers every phase of the relocation process held their 2018 Global Network Conference on October 16, 2018. At this conference they awarded Atlas Transfer & Storage with their Platinum Level Award, recognizing us for our quality services as a provider to Cartus.
Cartus partners with Atlas and directs a portion of their domestic household moves to us. The Platinum recognition is the highest achievement level for overall performance. This award recognized network members who obtain 95% or above overall favorable service results.
The Cartus Global Network Conference brings together industry leaders to share ideas and network to help grow companies to new heights. The conference took place in Seattle, WA and recognized companies and individuals who have delivered exceptional customer service. Atlas Transfer & Storage adds another quality service award to our list of accolades that we have acquired since our beginning in 1925.
About Atlas Transfer & Storage
If you are ever in need of moving and storage services, trust the experts at Atlas Transfer & Storage. We are a full-service Allied Van Lines agent based in San Diego California. Contact us for a free moving estimate.