Downtown San Diego Is On The Rise
Aug 16, 2018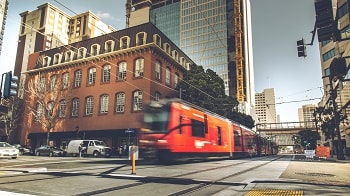 It is no secret that downtown San Diego has been trending upwards over the years. With its weather, proximity to the water and strong workforce its no wonder why San Diego is booming. Forbes recently documented some of the reasons why our city has been on the rise lately:
Why Is San Diego Growing?
In addition to the 37,000 residents, downtown San Diego also has more than 80,000 employees in 4,000 businesses. California has always been one of the more popular destinations for startup companies which explains why there are over 120 in San Diego.
There are many areas of San Diego that each creates a unique feel. East Village and Little Italy have grown quickly over the years with popular restaurants, breweries, coffee houses and more. Forbes found that around 41% of downtown San Diego's populations are Millenials and 21% are Gen X. With a population like this, it is no surprise the area is doing so well.
What Is The Impact Of This Growth?
At the end of 2017, there were over 20 construction projects taking place downtown. These projects include 4,500 apartments, 4 hotels and numerous retail spaces. These are just the projects that are currently in development, there are an additional 4,000 apartments with approval waiting to be developed. This growth is attracting both people and companies downtown and it is a great time to be in the moving industry.
With this growth, people may be concerned about overcrowding. Included in the numerous apartments and hotels are parks and open spaces for residents, workers and tourists. Downtown San Diego has a variety of outdoor events planned for everyone so they can enjoy all that the city has to offer.
San Diego is a growing area and there is no better time to make a move there. If you are considering moving to San Diego, California or anywhere, trust the moving experts at Atlas Transfer & Storage.

About Atlas Transfer & Storage
Atlas Transfer & Storage is an Allied Van Lines agency based in the San Diego, California area. Atlas Transfer & Storage provides residential moving, corporate relocation, storage, and more. Learn more about Atlas Transfer & Storage or contact us for a free estimate.