Thinking About Retirement? Here are the Top Retirement States & How To Pick One
Sep 08, 2022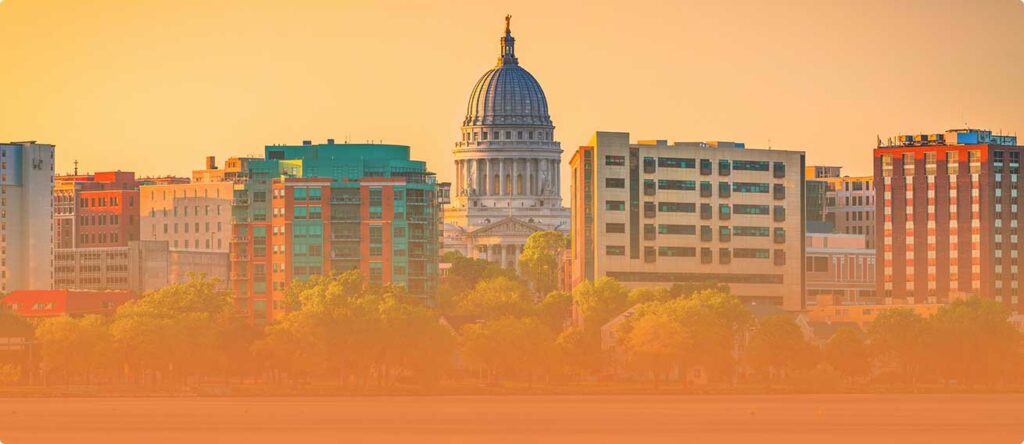 If retirement is on your horizon, then where you should retire is probably on your mind as well. While San Diego County has perfect weather, endless dining and entertainment options, and outdoor beauty to enjoy, retiring means you can move anywhere you desire. So, before you settle down for your golden years, you may want to explore all of your options. We have collected a list of the top retirement states, and some factors you should consider when finding a place to call home after you finish working.
How to Pick a Retirement State
There are many factors to consider when picking the right place to retire. Some of these, such as family or finances, are very personal. Others, such as weather or cost of living, are more objective. Here is a look at the most important factors that could drive your choice of retirement state.
Family
Family is one of the biggest drivers behind where people choose to spend their work-free years. When you are done working, you have more freedom to move near your children, nieces, nephews, siblings, or other loved ones. That makes where they live an attractive option for your own retirement.
Cost of Living
Many retirees live on a limited income, such as Social Security or a pension. If you rely on a fixed income, lack resources such as a paid-off home you can sell, or simply want to make your retirement savings last longer, a state with a low cost of living can be appealing. For example, Georgia, Ohio, and Michigan all present retirees with inexpensive costs for essentials, making it easier to stretch monthly Social Security or pension payments, or to simply make retirement more comfortable.
Taxes
Taxes can quickly eat away at your retirement income, unless you find a state with a low tax burden. For example, states such as New Hampshire, Alaska, and Oregon have no sales tax, while states such as Florida and Texas have no personal income tax. Hawaii has the nation's lowest property tax, along with Alabama, Colorado, and Louisiana. A low tax burden can help you hold on to more of your pension, fixed income, and retirement savings, while giving you more to spend on the things that make your work-free years truly enjoyable.
Weather
Weather can have a significant impact on your retirement experience. Many individuals, having spent their lives in colder Northern states, want to leave snow, ice, and freezing winters behind. Others, concerned about tornadoes, hurricanes, or, if you live in San Diego County, earthquakes, want to live in a locale that feels safe. That is why considering the weather of your chosen state is an important consideration.
San Diego County, for example, is renowned for its sunny days and ideal temperatures, but you may not want to live in earthquake country as you get older. Florida offers sunshine and no earthquakes, but you may be concerned about the occasional hurricane. Michigan has neither hurricanes nor earthquakes, but they do have long, snowy winters.
Before choosing your top retirement states, consider the impact the weather will have on your mood, mobility, and ability to enjoy the activities you love most.
Crime
Another factor in feeling safe during retirement is the crime rate of your chosen location. While you can find safe and dangerous places to live anywhere you choose to move, you may want to select a state that has an overall lower crime rate. Some states with higher crime rates include Alaska, Alabama, Arkansas, and South Carolina. States with a lower crime rate include Idaho, New Jersey, and New Hampshire.
Diversity
Another one of the major factors you should consider when choosing the best state to retire in is the diversity of the state. In addition to ethnic and racial diversity and LGBT inclusivity, you may want to find a state that offers a mix of ages and opportunities to connect with others.
While a youthful feel may be attractive, many retirees prefer to live in an area where they can easily connect with individuals who are also retired. Similarly, veterans may want to live in a location where it is easier to find other veterans to spend time with. States such as Florida have a large retiree population (aged 65 and up), along with active retirement communities where you can enjoy the best of your work-free years.
Culture
Finally, before settling on a state to retire to, you may want to consider its culture. Every state has its own vibrancy and opportunities. Finding a state that meets your desires can help you enjoy a retirement for many years. Consider the following aspects of a state's culture that may affect your enjoyment of your retirement locale:
Dining
Shopping
Entertainment
Outdoor Activities
Values and Political Leanings
Healthcare
Arts and Performances
Music and Concerts
Top Retirement States (And The Worst)
If retirement is a subjective evaluation of the many factors that make a place great (or not so great), then how do you decide which are the best and worst places to retire? While the decision is individual, there are some states that stand out from the rest, either because of the great mix of advantages they offer or because of their many downsides. Here are some of the best and worst states to retire in, based on factors such as popularity (e.g., popular magnet states), weather, cost of living, crime, and other factors.
Best States to Retire In
Florida
Georgia
Tennessee
South Carolina
Michigan
Hawaii
Texas
Ohio
Arizona
Mississippi
Worst States to Retire In
Alaska
California
Maine
Maryland
New Mexico
Massachusetts
Oregon
Maine
Montana
Connecticut
No matter where you choose to retire, having a reliable moving partner can make the transition as rewarding as your retirement. Atlas Transfer & Storage Company offers 5-star, full-service based on a history of moving others that goes back to 1925. We can create custom moving plans, contact us today for a quote on the moving services for seniors you need.