Women's Choice Award Recognizes Atlas in 2016 USA Today
Mar 27, 2016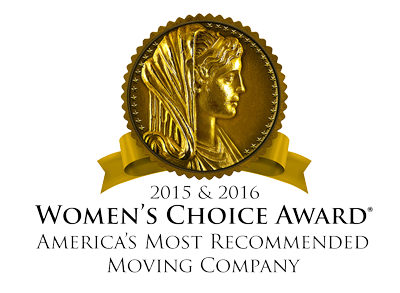 Hollywood, FL – In honor of Celebrate Diversity Month, the Women's Choice Award® recognized several outstanding brands and services, in a USA Today announcement, for their commitment to supporting and celebrating diversity and women's empowerment.
For consumers, the Women's Choice Award seal allows women to choose with confidence, knowing that other women across America have tried and experienced that brand or service and would highly recommended it to their family and friends.
"As the trusted referral source for women, our mission is to empower women to make smart consumer choices. In honor of Celebrate Diversity month, we are delighted to celebrate those brands who embrace the importance of women—from the workplace to the marketplace" said Delia Passi, CEO and Founder of the Women's Choice Award.
In today's society, women consider a brand's values and social responsibilities when making employment and purchasing decisions. As the chief decision makers for the home, women represent an economic powerhouse, making over 85% of the consumer purchases (in the U.S.) and influencing over 95% of total goods and services (Competitive Edge Magazine and EPM's Marketing to Women).
The brands below have partnered with the Women's Choice Award in support of its mission to empower women through awareness, education and philanthropic efforts.
Allied Van Lines
General Motors
Thomasville Cabinetry
Toyota
Overhead Door
Paul Gauguin Cruises
Red Heart Yarn
Speed Queen
Sue Bee Honey
Uniters (Leather Master)
The Women's Choice Award survey millions of women each year and donates to a charity each time a survey is completed. "Social responsibility is the cornerstone of the Women's Choice Award and we're honored to recognize organizations that are as committed to giving back as we are," added Passi.
ABOUT WOMEN'S CHOICE AWARD®
The Award identifies the brands, products and services that are most recommended and trusted by women. Awards are based on surveys of thousands of women, as well as research conducted in partnership with the Wharton School of the University of Pennsylvania. Visit WomensChoiceAward.com/Join-the-Million to share the brands you recommend the most.