Bedrooms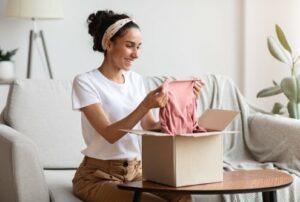 Before packing the bedrooms in your home, start by making an organized packing plan to help you stay focused and less overwhelmed. Bedrooms that are rarely used should be packed well in advance of move day. For the master bedroom, it is recommended to pack in stages, starting with the packing of less used items early-on in the process.
Kids Bedrooms & Nursery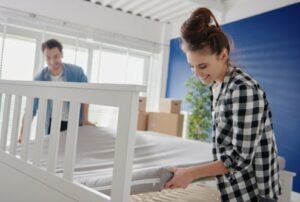 For the kids rooms, encourage them to get involved in the packing of their rooms. One idea is for the kids to sort their rooms into three categories: 1. Set aside the toys and books they want to take while traveling to their new home; 2. Sort and determine items (including clothes) for donation; and 3. Help with the packing of the rest of their room. Placing colorful stickers on the outside of boxes lets children know that their personal belongings stand out from all the other boxes. It also allows them to quickly identify their boxes as the team unloads the moving van at their new home. 
When moving the nursery, identify the items that you will need loaded last onto the truck and unloaded first in order to quickly re-assemble the crib, changing table, glider and other essential nursery items. The moving crew understands that it is not easy moving with a baby and they will be more than helpful to take the stress away from moving with a baby. 
Clothing & Hats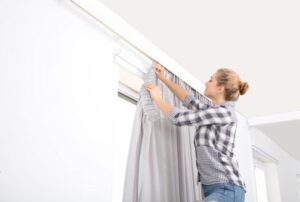 Clothing hanging in closets can be left on hangers and placed in wardrobe cartons. One wardrobe box holds about two feet of compressed clothing on hangers – use more cartons if wrinkles are a concern. If wardrobe cartons are not used, each garment should be removed from its hanger, folded and placed in a carton lined with clean paper.
Hats may be left in hat boxes and placed in large cartons, or stuff the crown of each hat with crumpled tissue paper, wrap tissue loosely around the outside and place in a carton lined with clean paper, with the heavier hats at the bottom. 
Bedding, Linens & Towels
Blankets, sheets, tablecloths, towels, pillowcases and other linens can be packed in a carton that has been lined with clean paper. If you decide to wash your linens before you pack them, make sure they are thoroughly dried first. Pillows are packed in cartons for protection and quick access when unpacking. Clearly label all boxes with bedding and linens that you will need as soon as you arrive at your new home.
Clocks & Mirrors
Glass mirrors are packed in special mirror cartons. However, if they are especially heavy, crating is recommended. Some clocks may also require partial disassembly and securing of the mechanism prior to packing and loading. Contact your Relocation Consultant to confirm if a third-party service is required for the transport of your clock or large mirror.
Draperies & Curtains
Wardrobe cartons are ideal for moving curtains and drapes. Fold them lengthwise, place over a padded hanger, pin securely and hang in the wardrobe. Draperies and curtains also may be folded and packed in cartons lined with clean paper or plastic wrap.
Mattresses 
Mattresses are placed either in mattress cartons or mattress bags for added protection, strength and cleanliness. 
Rugs
Leave area rugs on the floor for the crew to handle on move day. Area rugs are loaded last and unloaded first so the furniture coming off the truck can be placed on top of the rugs. You may also consider having your area rugs professionally cleaned before you move. You will get them back from the cleaners wrapped, rolled and ready for shipping.
Jewelry
Valuables such as fine jewelry should be removed from drawers and never packed with your household goods. They will be most secure if they remain in your possession. If you have an extensive high-value collection, consider a third party service that specializes in transporting jewelry. Refer to Your Guide to a Successful Move for a list of items that should not be transported in the moving van.
Toiletries
When packing your toiletries in the bathroom, either dispose of aerosol spray cans or personally take them with you to your new home. For a list of liquids and items that can not be transported in the moving van, refer to Your Guide to a Successful Move.