10 Best Suburbs Surrounding Orange County
Jun 26, 2023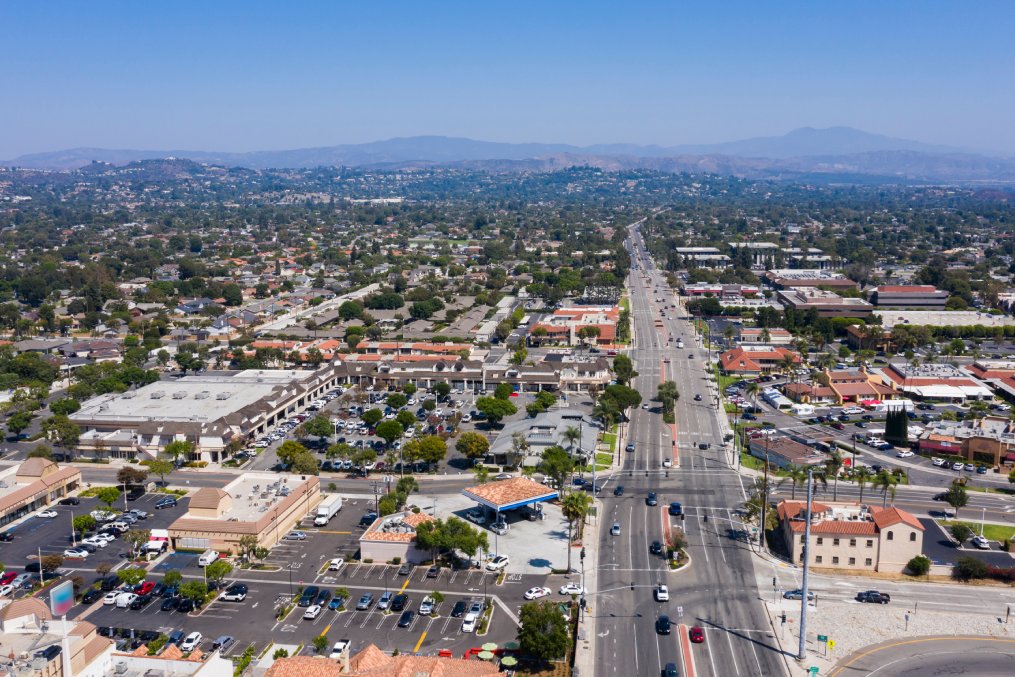 Orange County is a beautiful Southern California locale known for its breathtaking beaches, eccentric Los Angeles vibes and perpetually sunny weather. Having grown steadily over the last 10 years, it is clearly a winsome place to live. If the area has won you over and you are planning a move to OC, let us help you narrow down your choices with a look at the 10 best suburbs in the county.
Tustin
Tustin is a beautiful Orange County suburb defined by sweeping oceanfront views, rolling green hills and central location. Tustin also has a reputation as a perfect place to raise a family, thanks to its highly-rated schools, abundant shopping and dining and community events.
The city lies conveniently near John Wayne Airport and is criss crossed by the I-5 and the SR-55. Despite its perfect modern location, the city also boasts a rich history and is considered one of the oldest historic cities in OC.
San Clemente
One of Orange County's southernmost suburbs is San Clemente, a beautiful coastal town defined by scenic beaches, Spanish architecture and a relaxed approach to life. In addition to its beaches, the city provides hiking trails, parks, golf courses and coastal trails to enjoy.
A life full of outdoor recreation is one of the city's largest attractions. Swimming, surfing, hiking, biking and more are all within moments of your residence and the gentle, year-round weather makes it a pleasure to soak up the sun.
Laguna Niguel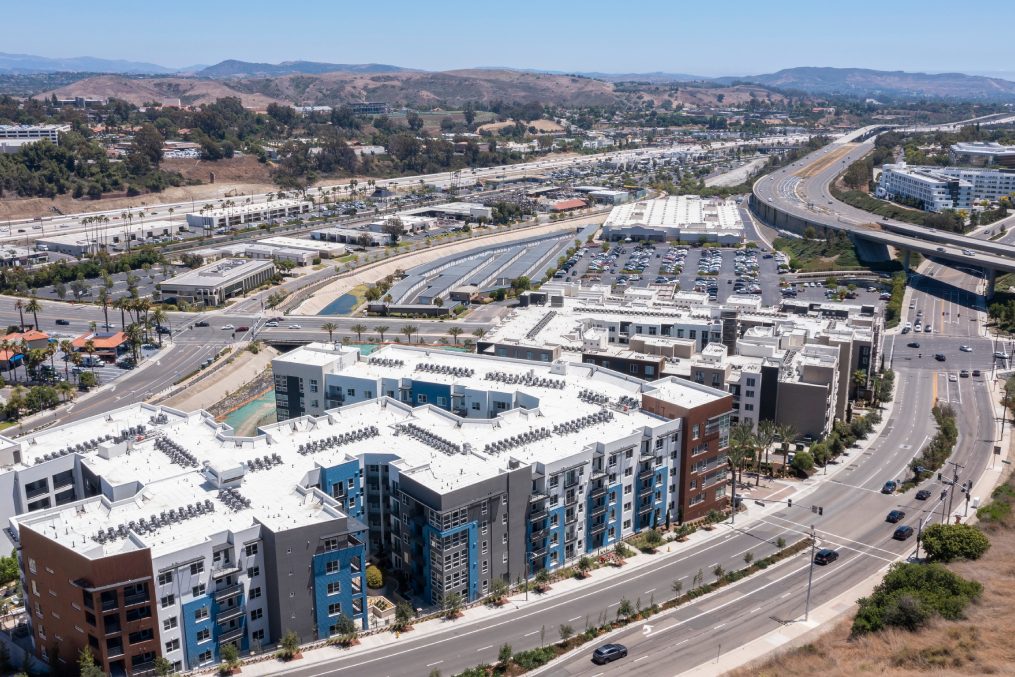 Laguna Niguel is nestled into Orange County's hillside, where its wide open spaces create a peaceful and beautiful space to live, work and play. Here you can expect to find an upscale feel alongside relatively upscale prices.
The elevated life in this suburb exists harmoniously alongside beautiful hillside views, tidy parks and accessibility to activities such as hiking and biking. Plus, the city is near Laguna Beach, were you can satisfy your love of the water and waves. An active life surrounded by natural beauty is one of this city's most appealing qualities.
Los Alamitos
With a population of just 12,000, Los Alamitos may be one of Orange County's best-kept secrets. Known as "A Jewel Of A City," it embraces two major freeways to provide easy access anywhere along the coast. In addition, its exceptionally low crime rate and welcoming atmosphere make it a comfortable pace for individuals and families of all ages to reside.
Are you a family with young children? Discover some of Orange County's best schools here. Love the water? Soak in sweeping coastal views. Desire a beautiful and peaceful place to live? Explore the city's multiple tidy and safe neighborhoods. This is an ideal place to set down roots in the California sun.
Dana Point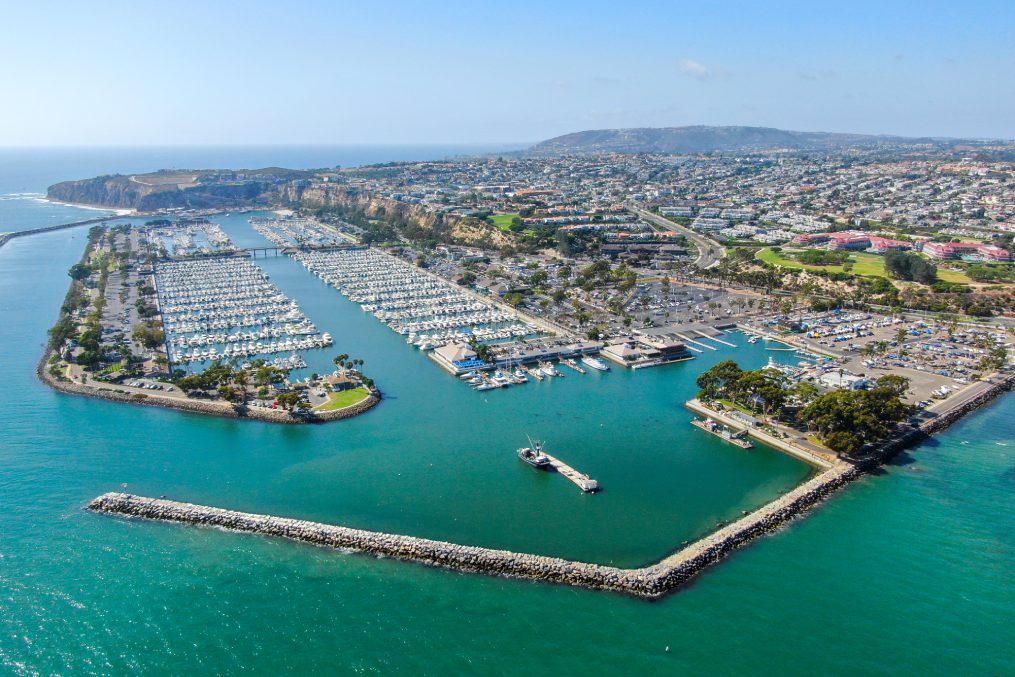 Like Los Alamitos, Dana Point is a small (pop. about 32,000) coastal town with endless ocean views and a vibrant community life. How does this charming town stand out? It possesses one of the best harbors in the state and offers access to some of the best whale watching anywhere on the globe.
If you love seaside life, you will love Dana Point. Fishing, kayaking, paddle boarding and more are all easily available to this town's residents. Expect to find high housing prices and some crowding during the most popular times of the year as many people come to enjoy all the advantages that the area has to offer.
San Juan Capistrano
Originally founded as a mission to the area's Native Americans, San Juan Capistrano is one of the oldest and most historica suburbs in Orange County (and in California). This beautiful location boasts a downtown known for its history, parks, restaurants and open spaces.
Highly regarded for the quality of its governance and its forward-thinking management, the town preserves the historic mission building, protects open spaces and provides many recreational opportunities for adults and children alike.
Laguna Woods
Located east of Laguna Beach, Laguna Woods is the premier location for anyone looking to live near California's jaw-dropping ocean views and carefully preserved open spaces. The city sits near Laguna Coast Wilderness Park and its endless beauty and abundant recreational opportunities.
In addition, the city is an ideal place for residents of all ages. Highly-ranked schools promise a good education for children, while active adult communities also make a rewarding retirement possible. Get ready to explore a locale overflowing with community-mindedness, neighborly concern and beautiful outdoor spaces.
Irvine
Irvine is a master-planned community in souther Orange County that is known especially for its family-friendly features. For example, the area boasts exceptional schools and a lower-than-average crime rate across many vibrant neighborhoods.
Looking for a job? The area has a promising job market. Need a place to live? Discover housing options for any budget. Live near the big city and enjoy a smaller-town feel in this beautiful and in-demand OC locale.
Costa Mesa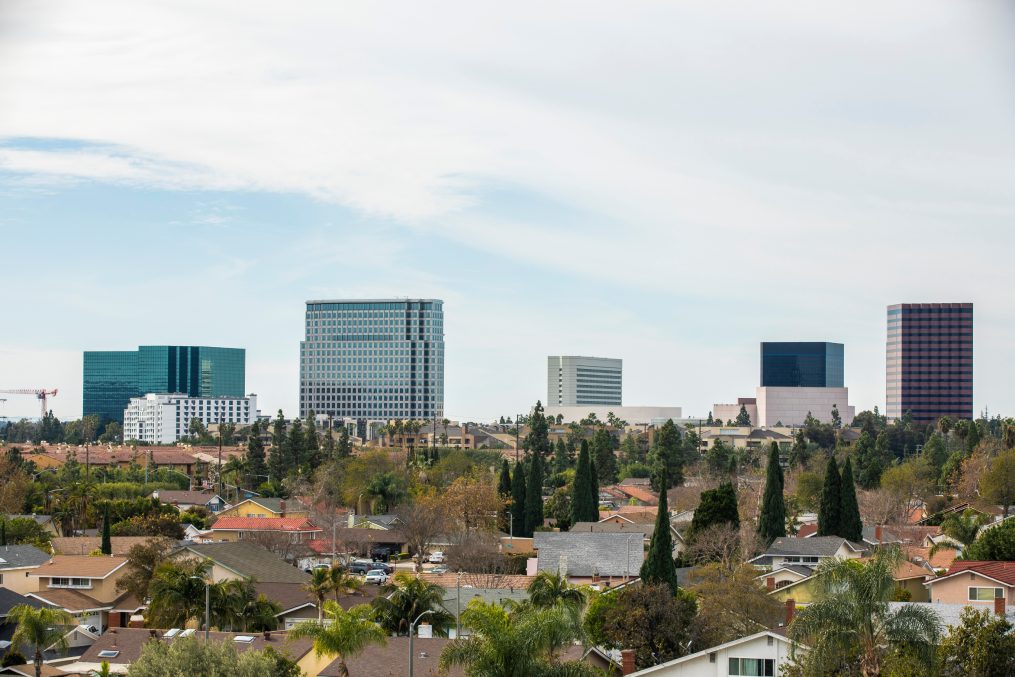 Looking for the best suburbs around Orange County? Look no further than Costa Mesa. This city is perfect for anyone who wants to foster a love of arts and culture, alongside a large population and urban living.
Places to enjoy in this suburb include the South Coast Plaza Shopping Center, the Segerstrom Center For The Arts, numerous shopping options and more. For those who want a quieter place to put down roots, Costa Mesa also has family-friendly neighborhoods and beautiful architecture to win you over.
Lake Forest
Lake Forest is a small city in Orange County that earns its place on the top 10 best OC suburbs in part because of its carefully-planned neighborhoods, beautiful hillside views and proximity to business-friendly Irvine. Popular among young professionals, this city offers dining, entertainment and shopping to meet their expectations.
The city gets its name from abundant trees and a beautiful lake. Here you can enjoy outdoor recreation to your heart's content, explore nearby towns and attractions and discover safe neighborhoods that are also beautifully designed and impeccably kept.

If you are moving to or from Orange County, check out these 10 best suburbs. There is likely one that will meet your needs and expectations. When it is time to move, look for Atlas Allied, San Diego international movers, who are also skilled Orange County movers. Before you sign on with moving brokers and their deceptively low estimates, discover a mover who is comprehensive, equipped with the tools you need, and familiar with Orange County. We even do corporate relocation! Contact us for a moving quote today!