10 Best Places to Live in Orange County (2023)
Jun 26, 2023
As one of the most in-demand and beautiful areas of California, it is no wonder that Orange County has grown steadily over the past 10 years. Its beaches, sun and endless opportunities make it a desirable place to live. However, with almost 800 square miles of land, the county may also feel intimidating if you are looking for a place to live. To help you narrow down your choices, here is a look at 10 of the best places to live in Orange County.
Irvine
A master-planned community in southern Orange County, Irvine is ideally situated and renowned for its family-friendly features. For families with young children, stellar schools and safe neighborhoods create a place to raise them with confidence. Add in a robust job market in the areas of oil, gas, manufacturing, healthcare and education, and it is no wonder this city draws residents of all ages.
The high quality of life you can expect from this area also includes diverse housing options, a close-knit community, and easy access to both San Diego and Los Angeles. That makes the city's relative lack of a nightlife and public transportation less of a problem, thanks to your ability to quickly enjoy everything the big cities have to offer – Without the complications that sometimes accompany urban living.
Newport Beach
Living in Newport Beach feels like living in your very own resort. This Orange County beach town boasts perfect year-round weather combined with 5-star dining and proximity to the Pacific Coast Highway. That puts all of the beauty and opportunity of the California coast within driving distance.
As one of Orange County's most popular tourist attractions, Newport Beach will get busy and crowded during the most pleasant months of the year. However, you will also have the opportunity to indulge in its almost endless summer entertainment calendar, while getting beachfront living every month of the year.
Huntington Beach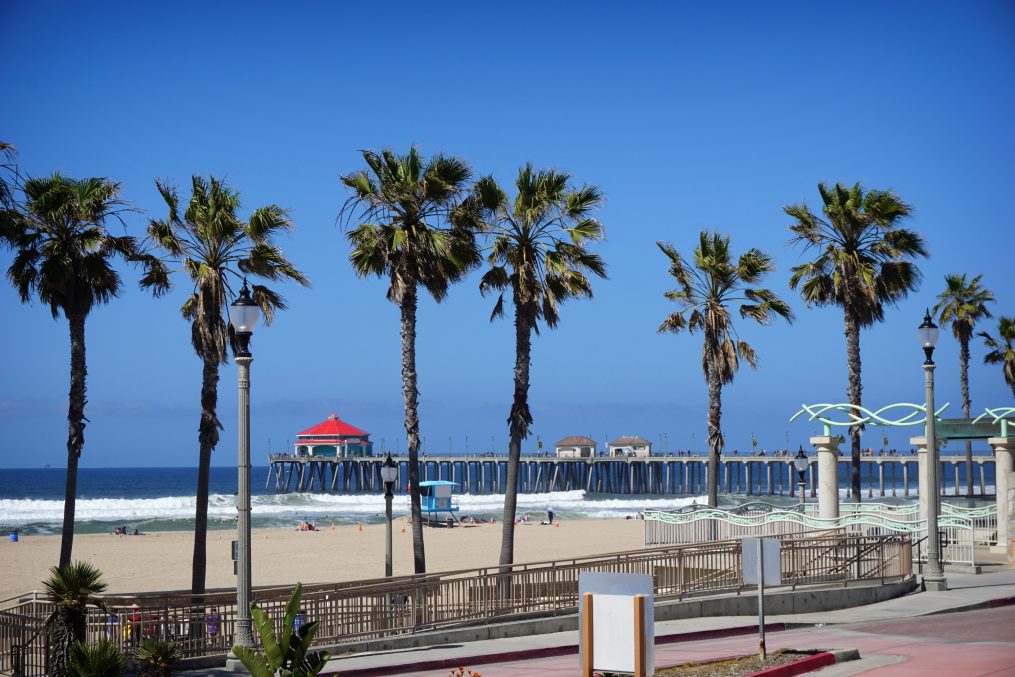 Another OC beachfront city that beckons thousands of residents and tourists alike is Huntington Beach. About 37 miles south of Los Angeles, it is known as "Surf City," thanks to its steady and rideable waves that set it apart from every other beach location in the state.
If you move here, prepare to enjoy a laid back lifestyle away from the endless hustle and bustle of the big cities. In addition, you can choose to live in the charming neighborhoods in the city, close to the action in the downtown area, or reside close to pristine (and stunning) coastline.
Laguna Beach
If you want to live near the beach, but away from the crowds, Laguna Beach is an appealing choice. With a population of only about 23,000 and multiple quiet coves, this city offers the best of beach life where tourism is abundant, but seclusion is possible.
Another aspect of Laguna Beach that stands out from other oceanfront locations is its artistic bent. The city houses a large population of artists and craftsmen whose work is featured in its summer festivals.
Indulge your own love of art and culture here by visiting its sendless art galleries, boutique shops, and restaurants. Want to indulge a more active hobby? The city is also the perfect place for hiking and surfing.
Mission Viejo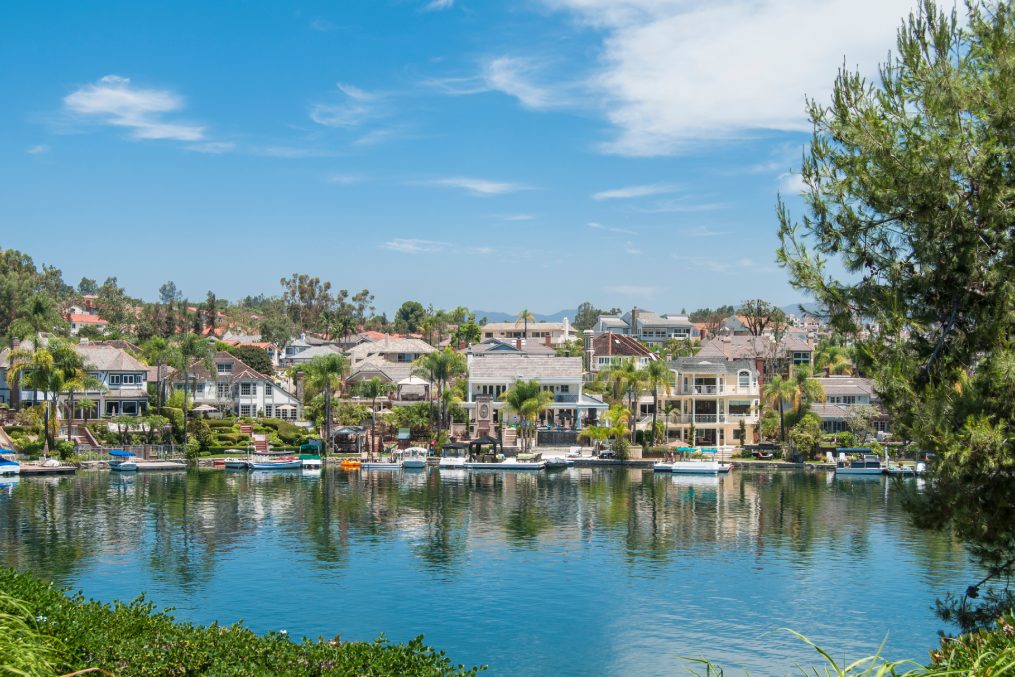 Mission Viejo, California, is not a beachfront city, but it is one of the best places to live in OC thanks to its abundant features and low cost of living (Except for high housing costs). Family-friendly, sunny year-round, and ready to welcome you with diverse housing opportunities, it has many reasons to draw you in.
One of the top reasons to live in Mission Viejo? Low crime rates, top-rated schools and overflowing natural beauty that make this an in-demand place for families. Add in the fact that this city is only 8 miles from the beach, and you have the ideal location for any type of California life you wish to live
Costa Mesa
Costa Mesa is one of the best places to live in Orange County due in large part to its vibrant arts and culture scene. With a population of more than 112,000, it is larger than Laguna Beach, and therefore busier. However, it also has urban amenities that can make your California life even more rewarding.
When you choose to live in Costa Mesa, you can look forward to having easy access to incredible attractions, such as the South Coast Plaza Shopping Center, the Segerstrom Center For The Arts, numerous shopping options and renowned skyscrapers. However, you can also find quiet neighborhoods, charming housing and exciting nightlife to craft the life you want to live.
San Clemente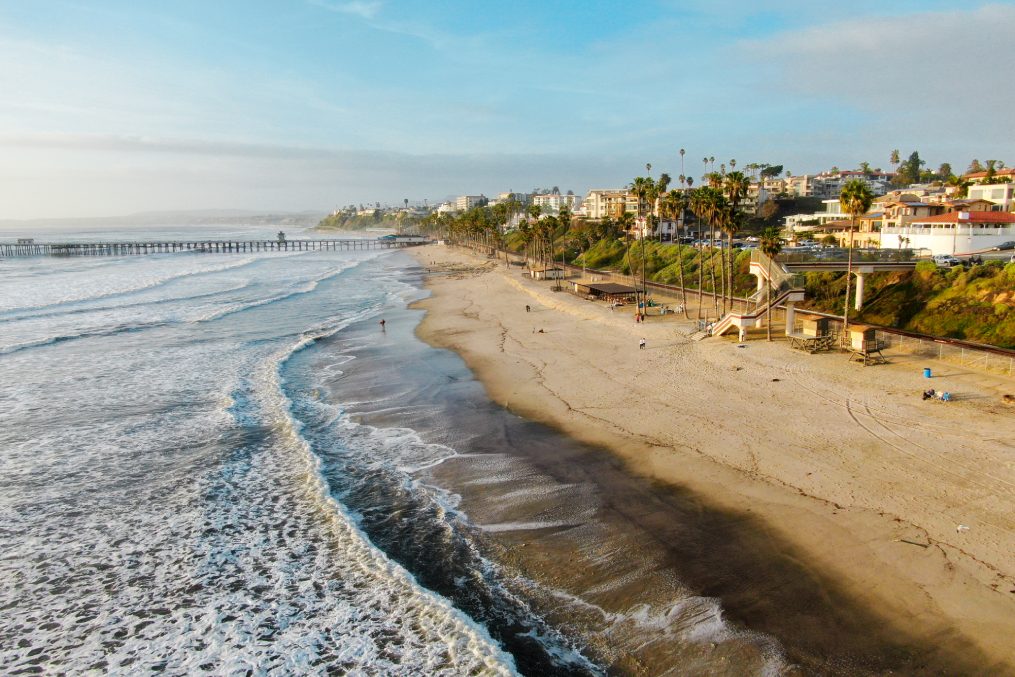 Nestled along the coast, San Clemente is a beachtown distinct from Orange County's other offerings. Defined by gorgeous, Spanish-style architecture, it has earned the nickname Spanish Village By The Sea.
This unique city boasts a laid back environment and a downtown full of unique stores and delicious restaurants. Situated almost exactly halfway between Los Angeles and San Diego, it offers a vacation-like getaway and proximity to all of the big-city features you desire.
Yorba Linda
The birthplace of Richard Nixon is also an incredible place for CA residents of all ages. As one of the best Orange County locales, Yorba Linda is known for its low crime rates, beautiful natural attractions and highly-ranked schools.
Yorba Linda is situated as a suburb of Los Angeles. That allows you to avoid some of the congestion and urban feel of the city while still being able to get into the city's entertainment, health, and nightlife offerings whenever you need them.
Fullerton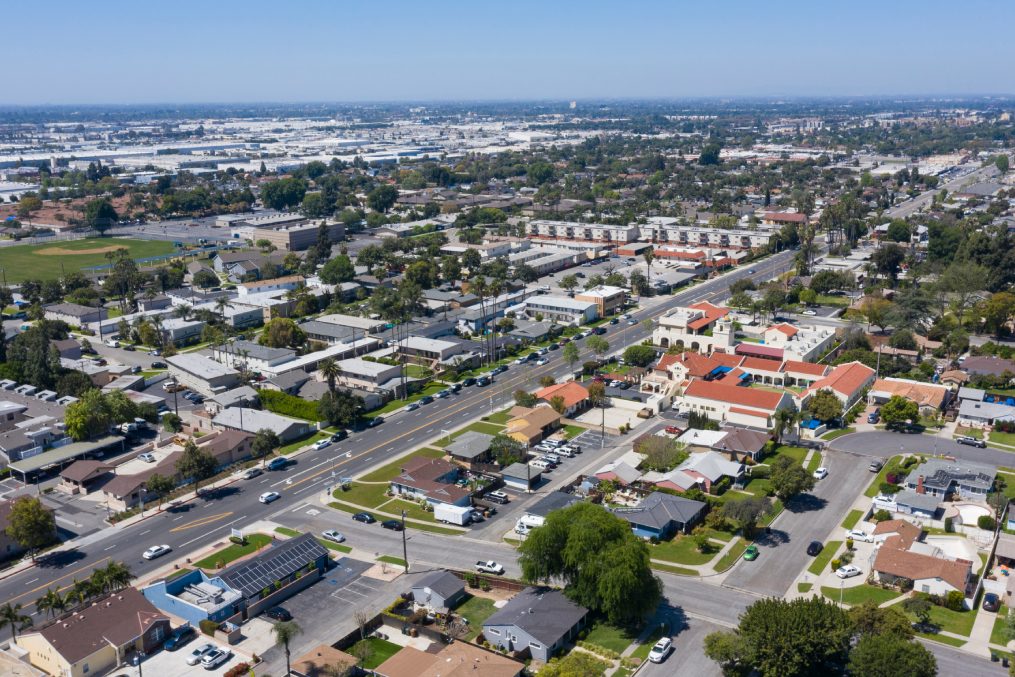 Fullerton is the location of California State University and an ideal place for enjoying a high-quality education and a college town atmosphere. As Orange County's fourth-oldest city it is also replete with history, particularly in the downtown district.
Fill up on outdoor fun at the city's endless parks or discover its endless opportunities for entertainment. Friendly, safe and fun-loving, this is a beautiful city for everyone from college students to families.
Seal Beach
Once a popular location for seals, Seal Beach is now a superb location for enjoying beachfront California life. Known in particular for its quant homes and welcoming environment, it is a far cry from the county's busier locales.
Located about 28 miles south of Los Angeles, this city boasts a close-knit community and 1.5 miles of stunning beach. This is the right place to enjoy peaceful living among beautiful views nd wonderful people.

If you are moving to or from Orange County, check out these 10 best places to live. Then look for a mover that provides the expert, full-service support you need, no matter how far you are moving. As San Diego international movers, we are also skilled Orange County movers. Stay away from moving brokers, and experienced at corporate relocation, we have the tools you need. Contact us for a moving quote today!