The Best Time to Move in San Diego
Mar 31, 2023
Have you been planning to relocate to America's finest city? You might be contemplating the most suitable time to pack your belongings and get going. Since the spring season has just started to blossom in San Diego, this is the perfect time to make your move.
The first thing that comes to mind when you hear 'spring' is obviously the pleasant weather. Yes, that is one of the main factors that make spring the best time to relocate, but it's not the only reason. In this post, we'll highlight various factors that make springtime the ideal season to move to San Diego.
Reasons Why Spring is the Best Time to Move to San Diego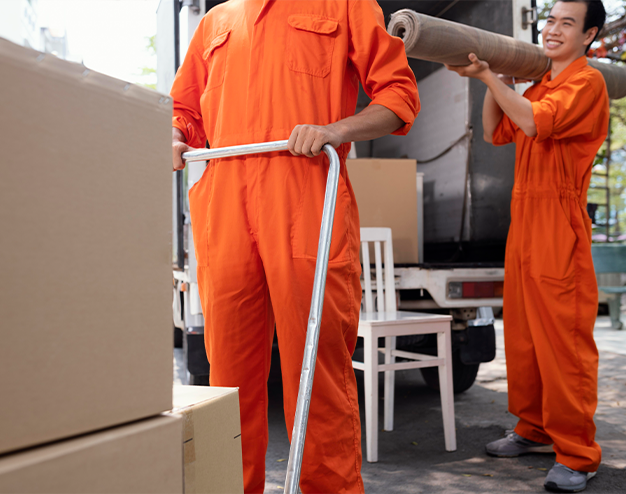 There are plenty of reasons to move to San Diego during spring which we've listed below:
The weather is pleasant
Of course, this is an obvious fact, but it is still worth mentioning. Winters in San Diego are extremely cold. Summers aren't that bad, but it can still get quite hot. Comparatively, spring brings a mildly warm climate, so weather conditions are pleasant overall. Moving during this season means you get to enjoy a cool and enjoyable atmosphere during the relocation process.
Days are longer
Another good thing about spring is that the days get gradually longer, so you have more daylight hours. You don't need to worry that it will get dark soon when you're relocating. Whether you're on the road or have arrived in your new home and are offloading and unpacking your belongings, it's good to have more time in the daylight when you can drive or organize things more efficiently.
The city and roads are less crowded
Spring isn't the peak tourist season in San Diego. Even though temperatures are warm during this season, water in the ocean is still very cold, so beach and coastline activities aren't that common. Tourists mostly flock to San Diego during the summer, while spring is relatively quieter with less traffic and crowd. This makes navigating and driving to your destination easier during the relocation.
It's convenient and safe to drive
Poor driving conditions and bad weather can be major inconveniences when moving. Fortunately, due to the pleasant spring weather, the temperature is mild, and rainfall doesn't happen very often, so the roads and highways are usually dry and in good condition. The moving company will be able to safely drive with a truck full of your belongings when they don't have to deal with rain and storm.
It's easier to hire movers
Not just tourism, but even relocation activity, in general, is quite low during spring. Most families and homeowners in the US tend to move during summer. There is a low demand for San Diego moving companies in spring, so they are mostly available and easy to hire. Due to low demand, the service charges and rates of local moving services can also be slightly lower than in summer or winter, which means the overall moving process might be cheaper during spring.
The housing market is bustling
There is a lot of activity in real estate during the spring season. This is the time when most sellers put their houses on the market. That means more options are available if you're looking to buy a new home before relocating. Of course, there might also be more buyers, so there could be some competition. But another good thing is that spring is not the peak season for the housing market, so while you won't find super cheap prices, it won't be too expensive either. House rates are stable and moderate during spring.
You can sell your home quicker
When relocating to a new home in San Diego, you'll probably be selling your old home. And spring is a good time to put your house on the market. As mentioned in the previous point, the housing market is bustling this season. To make things better, summer is when home buyers are highly active, which means spring is the ideal season to list your current property and move to a new one.
Prepare for summer in your new home
Another benefit of moving in spring is that you have just enough time in hand to prepare for the upcoming summer. Although summers in San Diego are not extremely hot, temperatures can still rise slightly. Whether updating your wardrobe or installing air conditioners, you can gear up for the summer in your new home if you quickly relocate and settle down in spring.
Spring break holiday for kids
When you're relocating, one of the important things to consider is to consider you're children's education. The spring break holidays provide a perfect time to relocate, so they won't miss any classes and can conveniently switch from one institution to another.
When you consider all these reasons, it makes sense to relocate during the spring season with the help of a reliable San Diego moving company.
Enjoy San Diego's vibrant festivals and outdoor events
Moving to San Diego in the spring allows you to take advantage of the numerous festivals and outdoor events taking place in the city during this time. As the weather warms up, the city comes alive with a variety of cultural, artistic, and recreational events that highlight the best of San Diego's diverse community. Settling into your new home during spring ensures that you don't miss out on these memorable experiences, giving you the perfect opportunity to explore your new surroundings and create lasting memories with family and friends.
Tips and Advice for a Smooth Relocation Experience in San Diego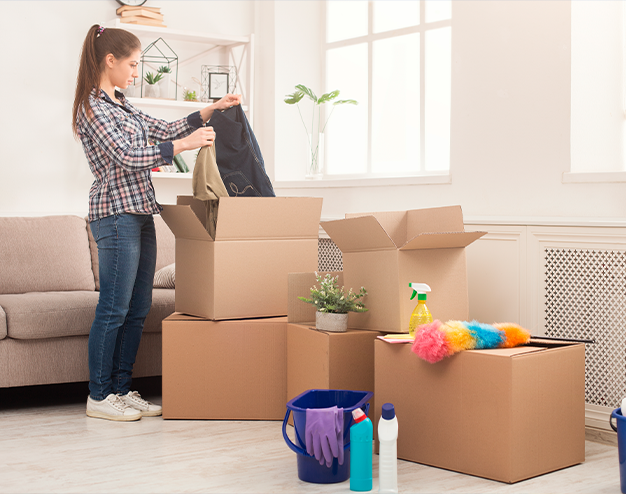 Starting a new life in San Diego can be an exciting prospect. But there are a few things you should consider before making a move.
Know about the cost of living in San Diego. Based on where you're moving from, it can get a bit more expensive, so you have to be prepared for it.
Also, prepare for the San Diego weather and pack accordingly. Summers are not too hot, but winters can get quite cold.
If you plan to buy a home in San Diego, don't wait until the last moment. Start searching as early as possible because the housing market in the city is huge, diverse, and competitive. You should have enough time in hand to finalize your new home before planning the relocation.
And, of course, the most important thing is to hire an expert and reliable San Diego moving company that can take care of the entire relocation process professionally.
Hire Professional San Diego Movers for A Successful Spring Relocation
If you're all but ready to move into America's finest city, you better start packing and take advantage of the pleasant spring weather. As for finding the best Inland Empire movers, you don't need to search any further.
Atlas Allied is a leading ­San Diego moving company that specializes in all types of moves, whether it's long-distance, full service, relocations, or specialty moving. As an award-winning company and a proud partner of Allied Van Lines, we guarantee to make your spring relocation as smooth and easy as possible. Let us handle all the hard work while you sit back, relax, and plan for a new beginning in San Diego.
Contact us to learn about our services or to request a free quote.