Best Neighborhoods for Families in San Diego
Apr 17, 2023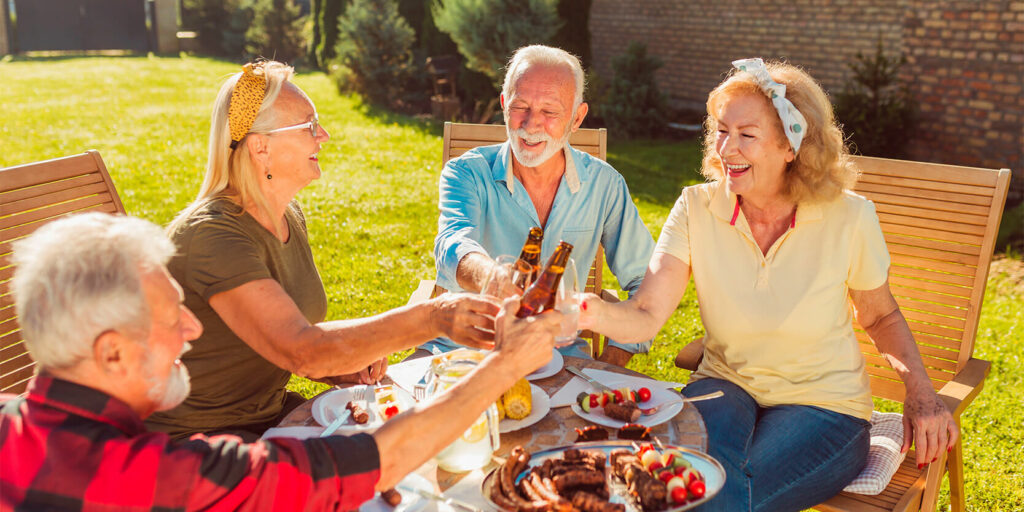 Whether you're a beach bum, a history buff, a foodie, or just looking to kick back and relax, San Diego is the place for you.
Located in sunny Southern California, San Diego boasts some of the gorgeous beaches in the world. With over 70 miles of coastline, you'll find the perfect spot to soak up the sun, catch some waves, or stroll along the shore. From the popular La Jolla Cove to the offbeat Torrey Pines State Beach, there's no shortage of breathtaking views.
The city is also rich in history and culture. Stroll through the historic Gaslamp Quarter, where you'll find Victorian-era buildings, trendy restaurants, and vibrant nightlife. Or head over to Balboa Park, where you can explore museums and gardens and even catch a performance at the Old Globe Theatre.
Not to mention the food. San Diego is a foodie's paradise, with many culinary delights to tantalize your taste buds. Whether you're in the mood for fresh seafood, farm-to-table fare, or something more exotic, San Diego has got you covered.
By now, you must have already received a brief on how comfortable a stay in San Diego is. If you are planning to move to San Diego, here are the top 10 most friendly neighborhoods of San Diego.
Top 10 San Diego Welcoming Neighborhoods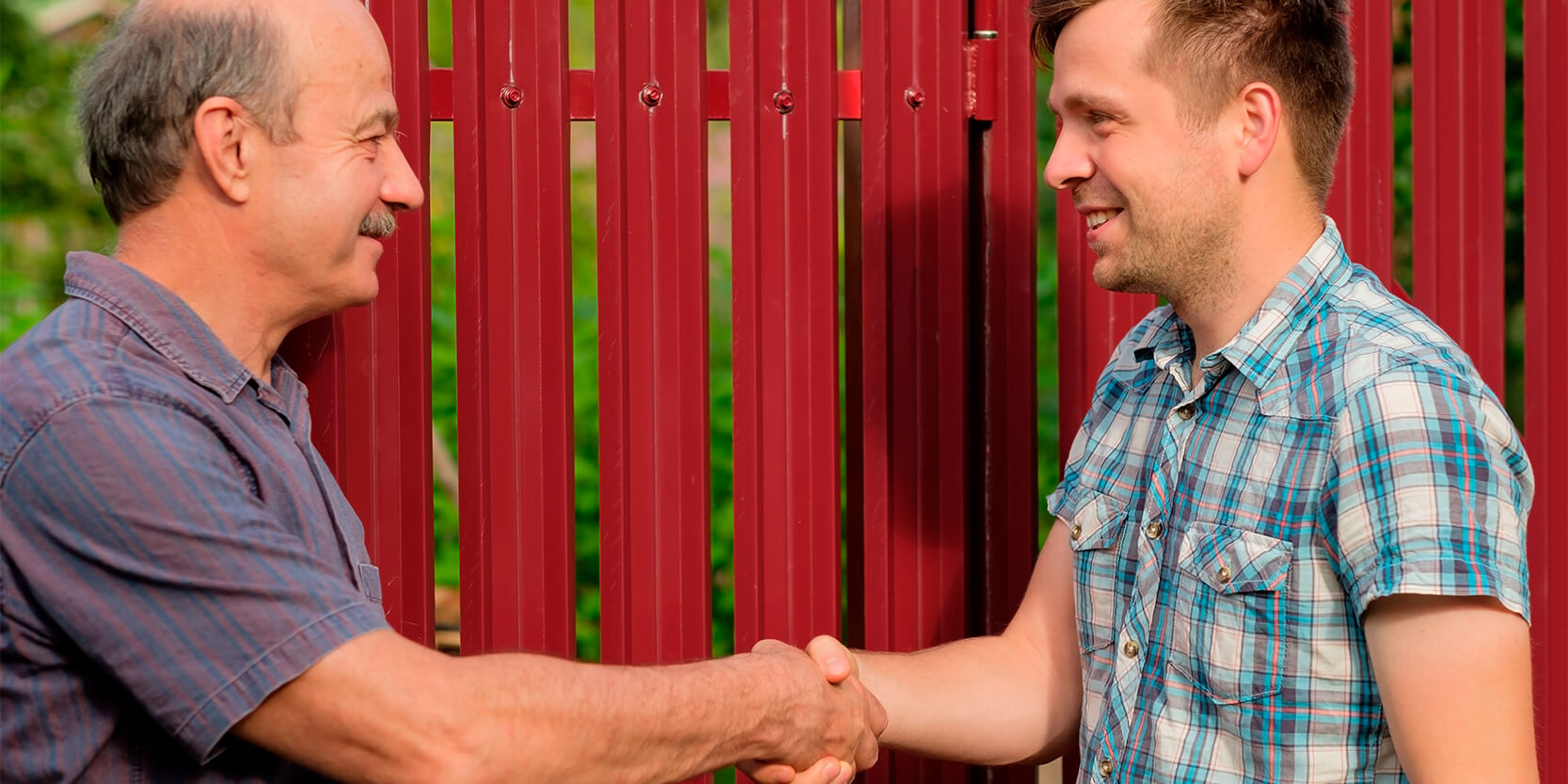 Kensington: Affordable Living and Small Town Charm
Kensington boasts a small-town charm but isn't far from the city Centre. It's an incredibly affordable neighborhood, perfect for raising a family. It's close to the freeway and has great access to the rest of San Diego.
Plus, there are plenty of great amenities for families in Kensington—like beautiful parks and five highly-rated elementary schools nearby. Children will have no shortage of outdoor activities to enjoy in this area, with all its hiking trails, playgrounds, and other outdoor facilities. If you're hoping your children can get a good education without paying exorbitant tuition fees, Kensington is your best bet. This neighborhood is also very safe, making it ideal for families with young children. Kensington also has some awesome local businesses, like coffee shops and bookstores.
All in all, this family-friendly neighborhood has lots to offer families on tight budgets who need a safe and affordable place to call home. And, to make your move even swifter, we recommend going for local moving services to avoid any oops moments.
Mission Hills: Views, Parks and Good Schools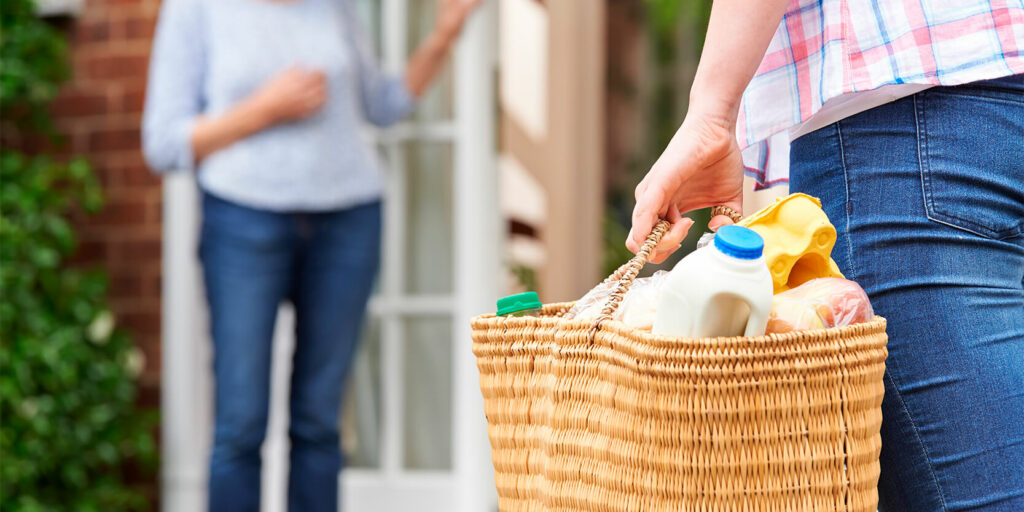 Mission Hills is one of the most family-friendly neighborhoods in San Diego. Located just north of Old Town and only minutes away from downtown, Mission Hills is the perfect blend of city life and suburban living.
Mission Hills has some of the highest-rated schools in the city, including two public elementary schools, a middle school, and a high school. The area has several parks, including Pioneer Park, Marston Point Park, and Old Town community park. All have playgrounds for kids to enjoy, plus walking paths for the whole family to explore.
Shopping, dining, and entertainment are all close by. Old Town has lots of great restaurants and retail outlets as well as historical sites to explore.
Ocean Beach: Perfect Community Feeling Near the Beach
If you want to experience that small-town community feeling near the beach, look no further than Ocean Beach. With its easy access to the beach and a variety of family-friendly activities, it's no wonder that Ocean Beach is one of the top 10 family-friendly neighborhoods in San Diego.
You can explore the two miles of beachfront and relax at Dog Beach, which allows people to bring their dogs off-leash and make friends with other dog owners. The area also has plenty of parks to explore, like Robb Field, which offers a variety of soccer fields, tennis courts, and basketball courts.
For an educational experience, visit the Hervey Branch Library or the surf museum at Underwood Family Farms. Many restaurants in this area are family-friendly, and some have outdoor patios perfect for enjoying with your kids on warm nights.
Regarding safety, Ocean Beach is a great choice since it has low crime rates, making it a peaceful environment for families with children. Families planning on specialty moving to San Diego should consider this neighborhood a safe and family-friendly place.
University City: Great for Generation X Families
When it comes to family-friendly neighborhoods in San Diego, you can't do better than University City. It offers easy access to Interstate 5 and 805, with great public transportation options. This is a great spot for Generation X families to settle down and connect with the community.
From the acclaimed UCSD arts scene to all the restaurants and shopping opportunities nearby, parents love living here for plenty of reasons. Plus, it's safe—University City has a low crime rate and excellent public schools within its borders.
Here are some of the eye-catchers:
Boasts one of San Diego's lowest crime rates
Proximity to two major freeways – I-5 & 805
Home of the esteemed University of California San Diego
Variety of shopping and dining options
Excellent public schools located within city borders
University City is the way to go for those who don't mind spending a little bit more for the perfect place for their family.
La Jolla: Stylish Living by the Sea
If you're looking for a luxurious family-friendly neighborhood with a beach view, then La Jolla is the place to be. It's located just north of Pacific Beach and is known for its stunning Mediterranean architecture and stunning shoreline views.
La Jolla is home to some of the best beaches in San Diego, like La Jolla Shores, Windansea Beach, and Blacks Beach. All these beaches have lifeguards on duty year-round, providing ample space for families to kick back and relax. There are also several top-rated schools in the area, such as La Jolla High School, Muirlands Middle School, Bird Rock Elementary School, and All Hallows Academy. An abundance of outdoor parks and proximity to the sea make it an ideal location for recreational activities like kayaking, fishing, surfing, or just playing by the beach. You will also find an eclectic selection of top-notch restaurants where you can sample cuisine from around the world.
La Jolla is one of San Diego's most desirable neighborhoods, providing sophisticated living mixed with a laid-back beach lifestyle. It is perfect for families who want a combination of convenience and luxury.
North Park: Central District With Fun Amenities
Ready for infectious energy and cool amenities? Check out North Park—the perfect combination of convenience and amenities in the central district.
Based on crime statistics, North Park is a safe area. It's ranked as one of the safest neighborhoods to raise a family. The schools here are also highly rated, making this an ideal place to relocate as a family. North Park is known for its green spaces and lush parks, including Balboa Park—a 1,200-acre oasis with gardens and cultural attractions. Hike or walk along the many trails while soaking up the fresh breeze and amazing views of the cityscape below. Or visit Morley Field, a popular athletic park with sports facilities like two baseball fields and two basketball courts.
From fine dining options to vibrant street-level spots to eclectic shops in Southpark Row, you're never far from something good in North Park. And with easy access to multiple freeways around it, you won't find yourself stuck in traffic like you might in other parts of San Diego.
Overall, North Park is an ideal neighborhood for families looking for safety and great schools alongside plenty of fun amenities.
Talmadge: Neighborhood Gem With a Historic Feel
Take yourself back in time in generous Talmadge. This lovely neighborhood lies between Kensington and El Cerrito and is known for its vintage homes, close-knit community, and colorful charm.
Talmadge is a mix of single-family homes and mid-rise apartment buildings designed in Spanish, Mediterranean, and Craftsman styles. Many of these charming homes are from the 1920s–50s, providing a feeling of stepping back into the past. The area offers many lively family activities, including yearly festivals like La Mesa Citrus Fair & Flower Show, Oktoberfest, and The Taste La Mesa Food & Wine Festival.
Families can enjoy multiple parks with green spaces like Mary C Hill Park, which features playground equipment, sand volleyball courts, horseshoe pits, softball fields, picnic areas, and other amenities. Additionally, Talmadge is only a short drive away from Mission Valley shopping mall, where you'll find over 120 stores.
Talmadge is an exceptional suburb that allows families to feel safe with its low violent crime rates and solid infrastructure for schools without breaking the bank on living expenses compared to other neighborhoods in San Diego.
South Park and Golden Hill: Charming & Quaint
South Park and Golden Hill are charming, quaint residential areas in central San Diego with numerous parks, restaurants, and specialty shops. These neighborhoods offer some of the city's best schools, with many rated as 10/10 on NeighborhoodScout.
South Park and Golden Hill have an overall crime rate of 40% lower than the national average, making them safe neighborhoods for families.
These two neighborhoods have excellent schools for your growing family. Stanford Elementary School, a public school in South Park, has been rated a 10/10 by Greatschools for its quality education and strong academic curriculum. The smaller class sizes also make it easier for students to get personalized attention from teachers.
The numerous parks scattered throughout South Park and Golden Hill provide residents with plenty of recreational activities suitable for the whole family, such as skateboarding at Waterfront Park or learning about local history at The Mason Street Schoolhouse Museum. You can find all sorts of tasty eateries here, from Italian trattorias to Mexican taquerias to craft breweries. Plus, there are plenty of quirky thrift stores where you can find unique items at affordable prices.
East Village: Vibrant and Diverse
The East Village neighborhood of San Diego is a vibrant and diverse community located just east of the downtown area. While the area has undergone several changes in recent years, it has emerged as one of the city's most exciting and up-and-coming neighborhoods.
In terms of safety, the East Village has made significant strides in recent years to improve its overall security. The community has worked closely with the San Diego Police Department to increase patrols and reduce crime, and as a result, the neighborhood has become much safer in recent years. While some areas may still have higher crime rates than others, the East Village is a safe place to live, work, and visit.
For families with children, the East Village offers several great schooling options. Several public schools in the area, including Sherman Elementary School and San Diego High School, have an excellent reputation. There are also several private schools in the area, including the San Diego Cooperative Charter School and the San Diego Jewish Academy, both of which offer excellent educational opportunities for children.
In terms of amenities, the East Village has something for everyone. The neighborhood is home to several great restaurants, bars, cafes, and numerous art galleries, theaters, and music venues. There are also several parks and green spaces in the area, including the popular Petco Park, which is home to the San Diego Padres baseball team.
Pacific Beach: Safety on Top Priority
Safety in Pacific Beach has been a concern in the past, particularly due to its popularity with young people and college students. However, the community has worked hard to improve safety in recent years, including increasing police patrols and implementing new safety measures. While crime can still occur, the neighborhood has become much safer and is considered a relatively safe area to live and visit.
In terms of schooling, Pacific Beach offers several excellent options for families with children. There are several public schools in the area, including Kate Sessions Elementary School and Pacific Beach Middle School, both of which are highly regarded. There are also several private schools in the area, such as St. Paul's Lutheran School and Children's School, which offer excellent educational opportunities.
Plan Your Move Now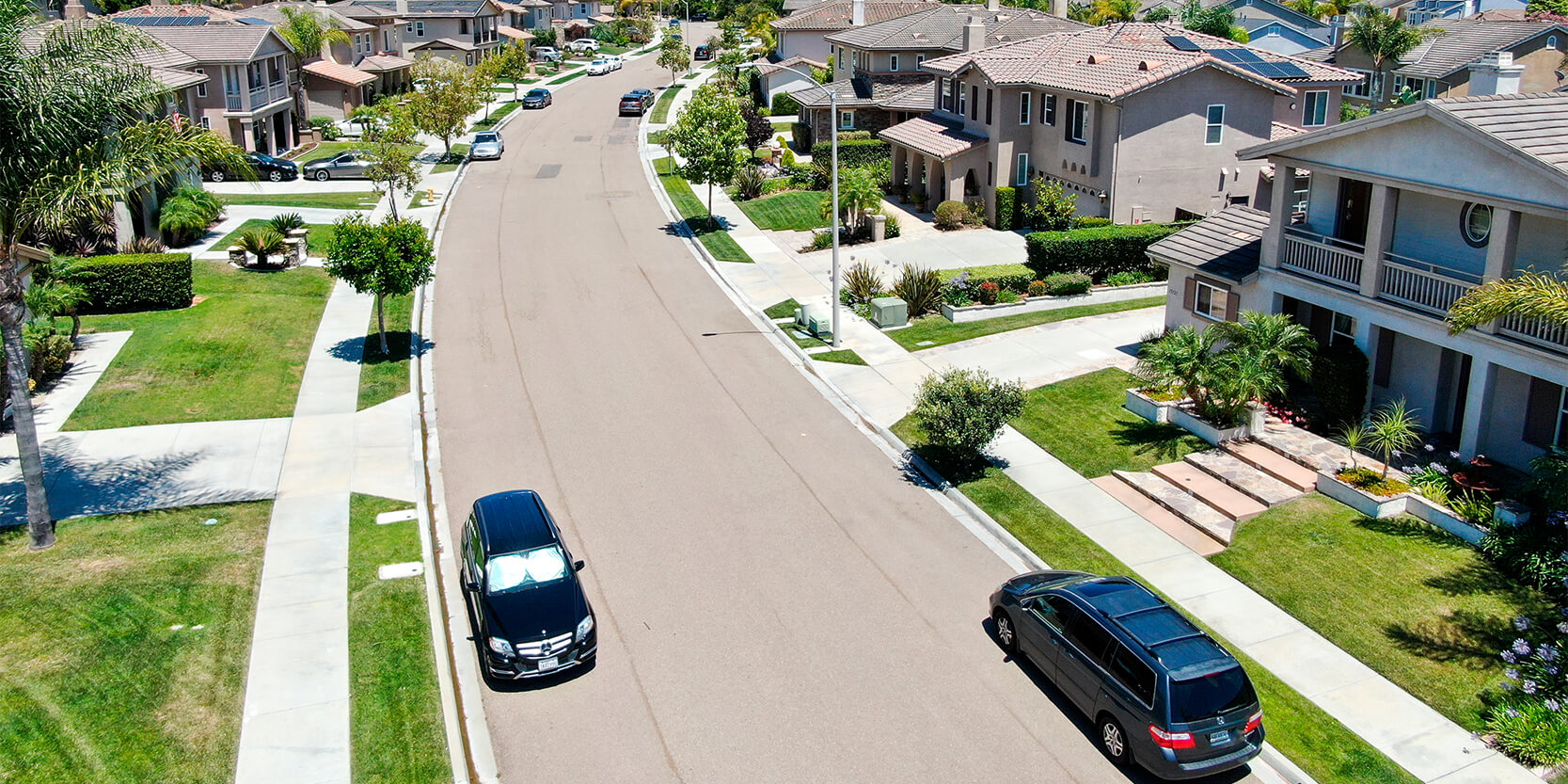 Surely by now, you have gathered enough confidence to move to San Diego! But do not worry about your move as Atlas Transfer & Storage Co., the leading inland empire mover, has your back. We are professional San Diego international movers known for executing effortless moves. Contact us today to learn more.