The Most Moved to States: A Guide to the Top Relocation Destinations
Jan 27, 2023
Thinking about moving to a new state? You are not alone. Almost 28 million Americans relocated in 2021, and while fewer people moved in 2022, the pull to greener pastures was still strong. Regardless of why you want to move (Common drivers are work, family, finances and weather), you can gain valuable insights from understanding why and where people wander. Explore this guide to learn more about where people moved last year, and why, and what these states might have to offer you, too.
The Top 10 Most Moved to States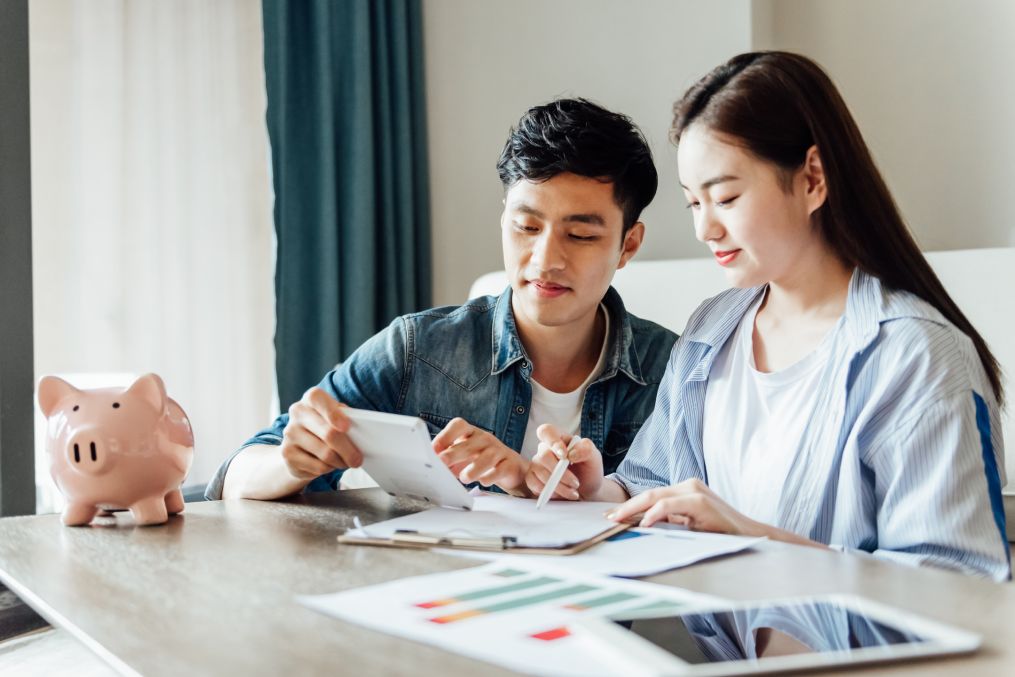 Certain states proved more popular for relocations than others. Here is a look at the 10 most popular destination states for 2022.
North Carolina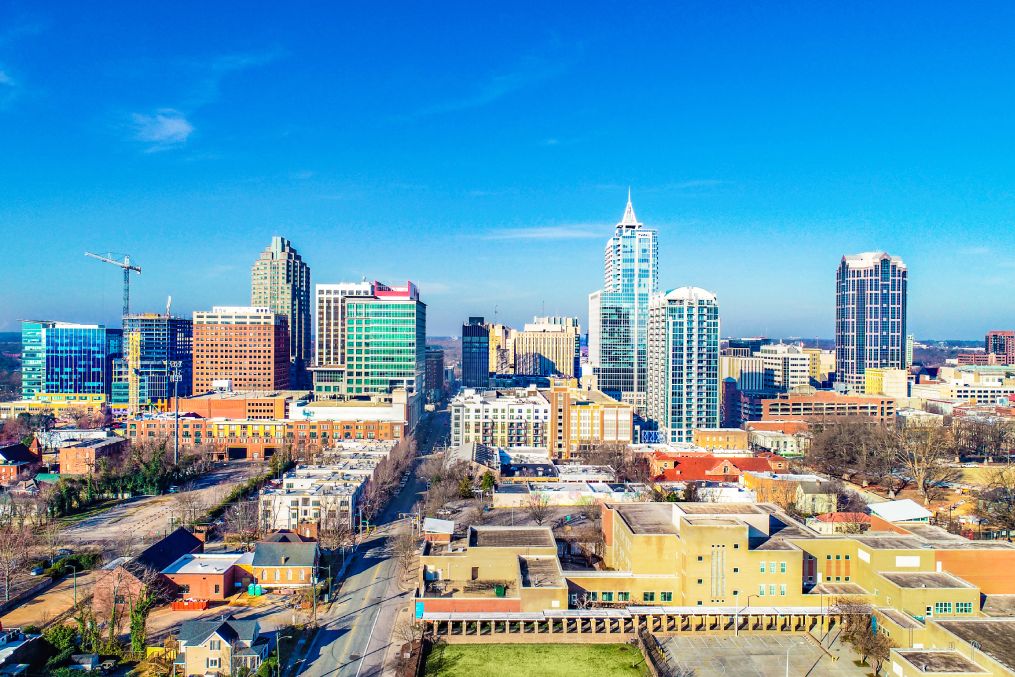 With a thriving job market and high salaries, particularly in the Triangle area (Raleigh, Durham, Chapel Hill), mild weather, 4 seasons, beautiful trees and mountains, and a reasonable cost of living, North Carolina attracts thousands of new residents every year. Plan to explore landmarks such as the Great Smoky Mountains National Park, the extravagant Biltmore Estate, the historic Battleship North Carolina, and the state's many beautiful beaches.
Maine
This far-north New England state has a strong sense of pride; its own idiosyncratic phrases, stunning geography, and easy access to the area's many rocky beaches. Many people move here to take advantage of a strong job market paired with a low cost of living. While winters are cold and snowy, fall is spectacular, and year-round activities beckon the outdoor enthusiast.
From lobster trapping to skiing, swimming to hiking, Maine is ideal for enjoying the great outdoors. Attractions available in this state include breathtaking Acadia National Park, Portland Head Lighthouse, Pemaquid Point Lighthouse, many beaches, quaint towns such as Kennebunkport, and many more.
Arkansas
For affordable living in a beautiful environment, it is hard to beat Arkansas. The Natural State offers rock-climbing, mountain biking, hiking, and many other outdoor pursuits amidst rivers, lakes, state parks, and national parks.
A low cost of living, mild weather, and the chance to enjoy all 4 seasons (including snow) attract many people looking for a new place to settle down. State attractions include Hot Springs National Park, Crater of Diamonds State Park, Ouachita National Forest, and many more.
Florida
As one of the nation's most popular retirement destinations, the Sunshine State boasts unrivaled warmth, beautiful beaches, incredible shopping, and epic entertainment (Including Disney World). If you choose to relocate here, don't forget that the state is also home to a diverse population and incredible food – And no state income tax. Must-see places in the state include Disney World, Busch Gardens, Everglades National Park and the Kennedy Space Center.
Montana
As a geographically diverse state, Montana has a lot to interest outdoor enthusiasts. With huge open spaces and a small population, you can soak in time in mountains and grasslands, hike and camp to your heart's content, and get away from the downsides of heavily-populated areas.
Plus, a strong job market makes employment less of a worry. Just be prepared for lots of snow and cold in the winter. Places to see include Glacier National Park, Little Bighorn Battlefield, and Big Sky Resort.
Washington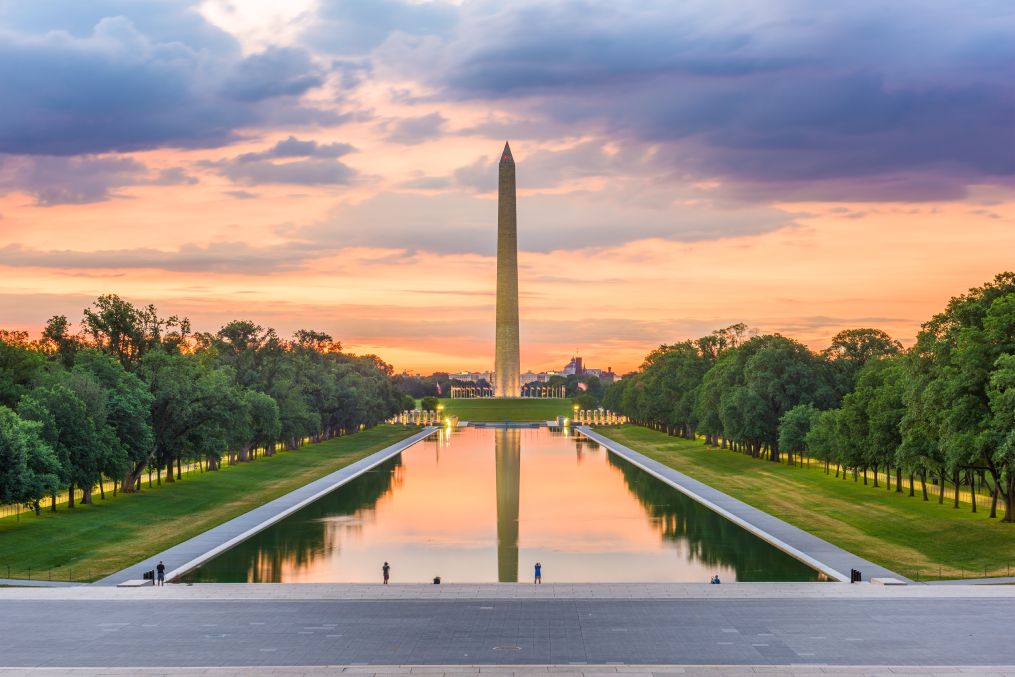 Washington State can be an expensive place to live, but a booming job economy, no income taxes, and relatively mild weather make a good trade for many people. Expect a fair amount of cloudiness and rainfall, particularly in the western part of the state, but also expect breathtaking natural vistas, mountains, beaches, and woods, all fed by the ample rain. If you move here, make sure to explore Olympic National Park, the Space Needle, Mount Rainier National Park, Leavenworth, and Puget Sound.
New Mexico
Sunny New Mexico has a rich history and culture based originally on the Pueblo people. Gold rushes and ghost towns add to its unmistakable cultural appeal. In addition, the state is rich in jobs and overflowing with Spanish and Native American cuisine. If you want to explore the state, consider Carlsbad Caverns National Park, White Sands National Monument, Petroglyph National Monument, Santa Fe Plaza, and the Georgia O'Keeffe Museum.
Tennessee
If you love music, you will probably love Tennessee. The state is home to Nashville, America's "Music City." Add to that a strong economy, world-class dining, and great healthcare, and you have all the ingredients you need for an active and rewarding life. With amenities and neighborhoods for everyone, from families to professionals to retirees, the state is appealing to thousands of Americans who choose to relocate there every year. Which places should you explore in the state? Great Smoky Mountains National Park, Dollywood, Graceland, and more.
Alabama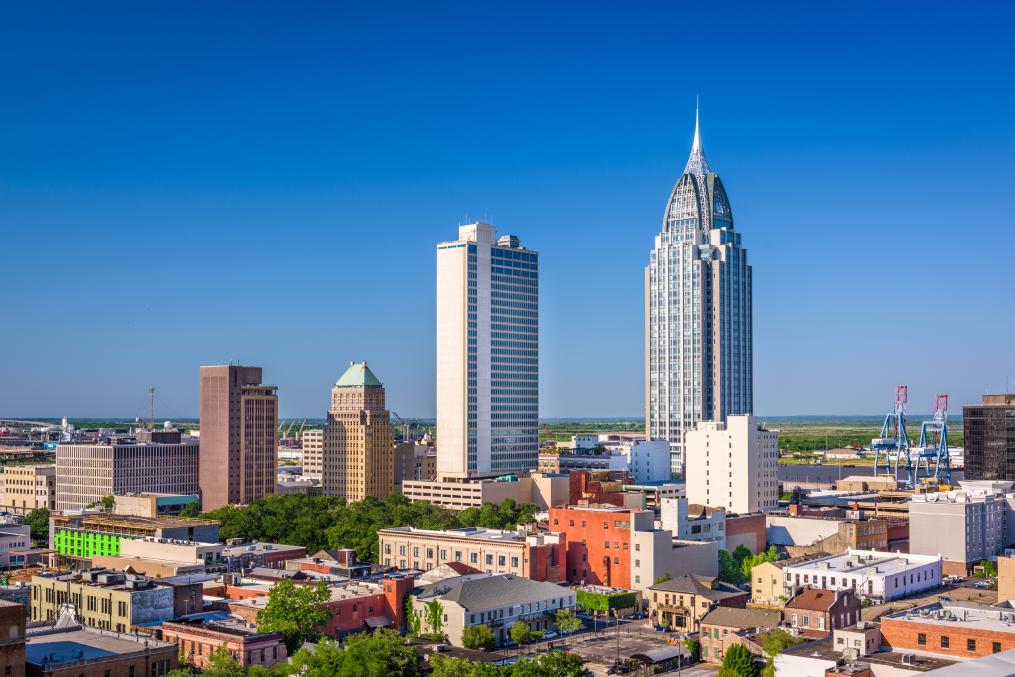 College football is at the heart of Alabama culture, while one of the lowest costs of living in the nation makes this state easy to live in. Plus, as a southern state, it enjoys warm weather year-round and almost no snow. Move here to dig deep into southern barbecue, friendly living, and the following attractions: USS Alabama Battleship National Park, Gulf State Park, U.S. Space and Rocket Center, Mobile Bay, and the Birmingham Museum of Art.
New Hampshire
New Hampshire offers rural living, stunning foliage, no state income tax, and cold, snowy winters. Many people choose to move to this New England state because of its low cost of living and the opportunity to get away from more densely populated urban areas. Ready to explore the state? Try visiting these attractions: The Flume Gorge and Franconia Notch, White Mountain National Forest, Strawberry Banke, Conway Scenic Railroad, Hampton Beach, and Story Land.
What Makes These States So Popular?
Why do Americans choose some states more than others for relocating? There are many reasons that may drive a move. However, these are four common reasons individuals choose the most moved to states.
Remote Work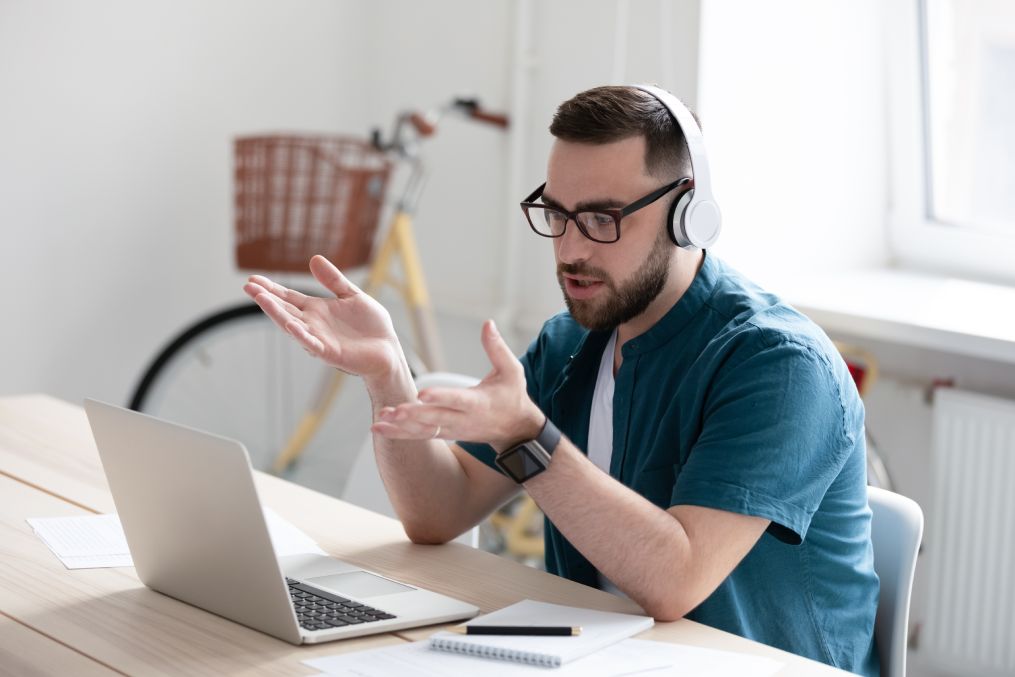 With the onset of remote work, people have enjoyed more flexibility in where they live, and that flexibility has led to the freedom to choose where they WANT to live instead of being tied down by a job. That means people who live in an expensive, cold, crowded, or otherwise unappealing place are free to go where they will enjoy a higher quality of life, without worrying about finding a new job.
Retirement
Older individuals from certain locales (Such as the Northeast), have begun to seek out locations that afford them a comfortable and fun retirement. They may relocate to Florida to find communities of other retirees, decide to settle in a state they've always dreamed about exploring, or look for a place with ideal weather and a low cost of living.
Cost of Living
Some people move south to take advantage of mild temperatures, but others move to the Northeast (e.g. Maine) in order to enjoy a lower cost of living, or smaller populations. The opportunity to save money while living in a place surrounded by natural beauty makes many northern locales an irresistible choice.
Available Activities
Many people choose their new home based on the activities nearby. For example, beaches attract people to Florida and Maine. Mountains attract people to Montana and North Carolina. Fine cuisine may appeal to those who relocate to New Mexico. Being able to live the life you desire is an important factor in deciding where you live.
Planning Your Move to a New State
Before you embrace the moving trends that include switching states, you should try a few tips to make your move easier. Here are some of our top tips for moving to a new state.
Research your new location
Knowing what to expect before you move can help make your transition easier. Exploring your city online can be a good start, but you should also take the time to visit your intended location. See firsthand and research which neighborhoods are best, what job opportunities are nearby, what the schools are like, what the crime rates are, what traffic is like, what attractions you want to visit, and more.
Find a job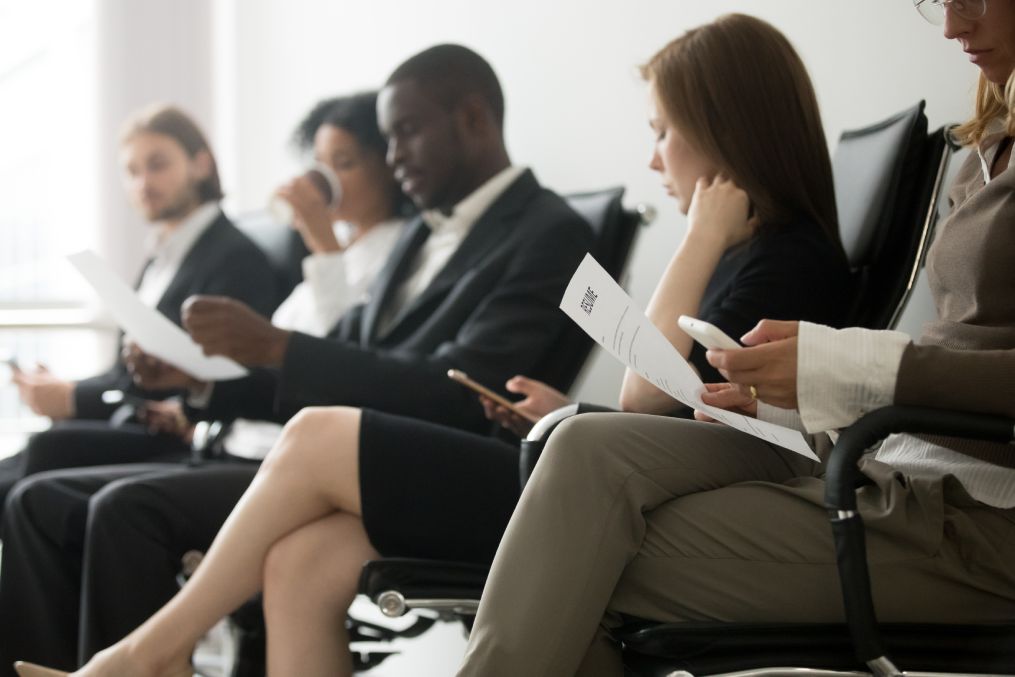 If you will be working in your new home state, you should have a way to earn an income lined up before you move. If you choose one of the most moved to states, you will usually find a robust job market, but applying for jobs before you move can reduce stress when you get there. If you will be working remotely, make sure you understand the set up and equipment you need and work out the details with your employer.
Find a new home
You will definitely need a place to live when you move. Once you do your research, you should know which area of your new city you want to live in. However, you will then need to decide where you want to live in that neighborhood. Will you rent or buy? How do you go about house hunting? Do you want to rent temporarily and then find a house? Getting a place to live lined up can alleviate your stress and give you a place to send all of your belongings during the move.
Figure out how to get there with your belongings
Of course, once you have a state, city, and home to live in, you will need to move all of your belongings to your new location. That can require some careful planning. Here are some of the logistics you will need to figure out:
Choose a mover.
Decide if you are driving or flying to your new locale.
Choose when and how to pack.
Decide on what storage you need, if any.
Set a moving budget.
Pack.
Get your utilities running before you arrive at your new location.
Research how to accomplish tasks such as switching healthcare, license, and registration
Expert Moving Services for Your Relocation
If you want to move from San Diego to another state, Atlas Allied is here to help. We understand your relocation needs and offer comprehensive, 5-star services to take you anywhere in the country (or the world). Need packing services? Moving locally or long distance? Require help loading and unloading? Have specialty items to move? We can do it all. When you choose expert moving services for your relocation, you enjoy a seamless, stress-free move that gets your new life in an exciting state off to a good start. Contact us today to get a moving quote for your upcoming relocation.