Moving From San Diego to Seattle: A Comprehensive Guide on Preparing for Your Transition
Feb 11, 2023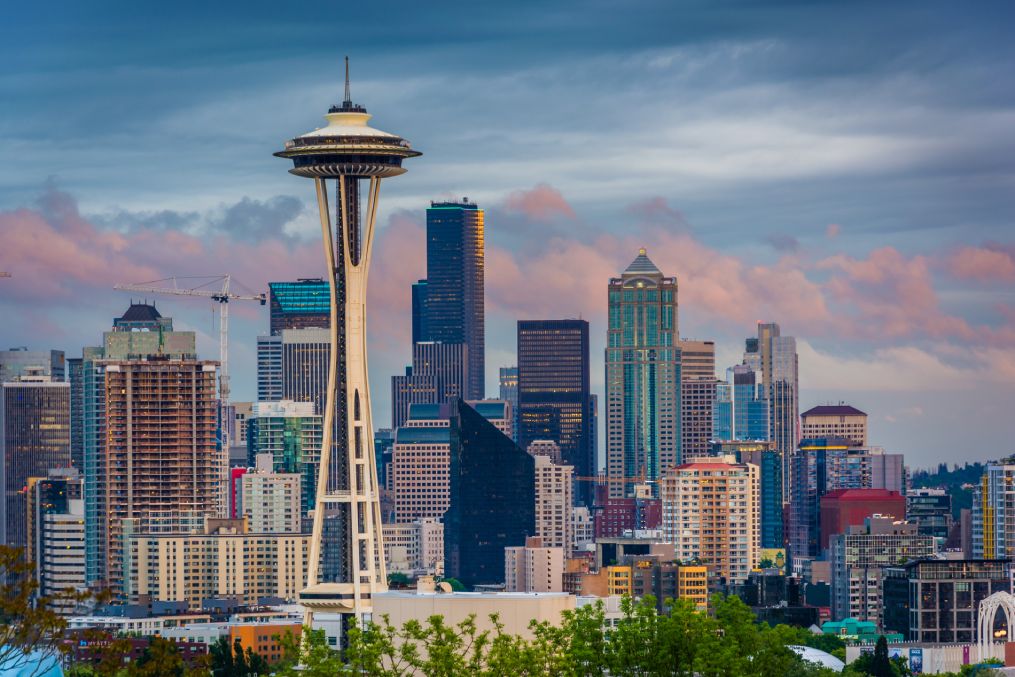 While both are on the West Coast, San Diego County and Seattle are very different parts of the country. If you are planning to relocate from one to the other, you need to plan ahead in order to reduce stress and make your transition easier. We are here to help! Dive into this guide for information on everything from the best Seattle neighborhoods to resources you should use to get started in your new city.
Preparing for Your Move: What to Consider Before Relocating to Seattle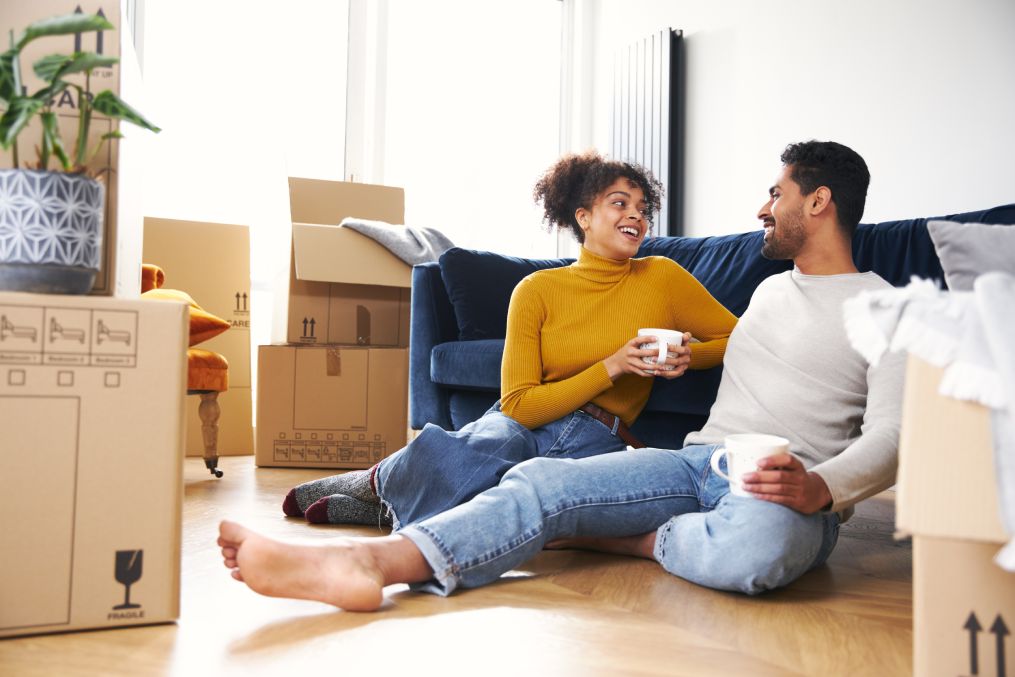 As one of the top 3 destinations of relocating Californians, Washington State and Seattle draw residents with an incredible outdoor culture, thriving job market, and slightly lower cost of living.
However, before responding to the call of endless natural beauty and exciting activities, consider exactly what the biggest differences will be between your current home and your new one. Here is a look at what you can expect:
The Cost of Living Is Lower (But Not Cheap)
Seattle is not a cheap place to live. With a cost of living about 67 percent higher than the national average, you can expect to pay more for essentials such as groceries, healthcare, and housing.
However, Seattle is less expensive than Orange County by about 14 percent. Housing in particular is less expensive than in Orange County, which means you can expect to find a home that works for your family once you relocate. For more information about the cost of living in Seattle vs. Orange County, check out the last section of this guide.
Getting A Job Should Be Relatively Easy
If you are not bringing your job with you via remote work, you will need to job hunt before your Seattle move. While the unemployment rate is relatively high in this city, the job market is also thriving. Not only are there plenty of jobs, but they generally pay well. The average salary is $74,330, almost $20,000 per year above the national average.
You will get a lot of rain (A LOT).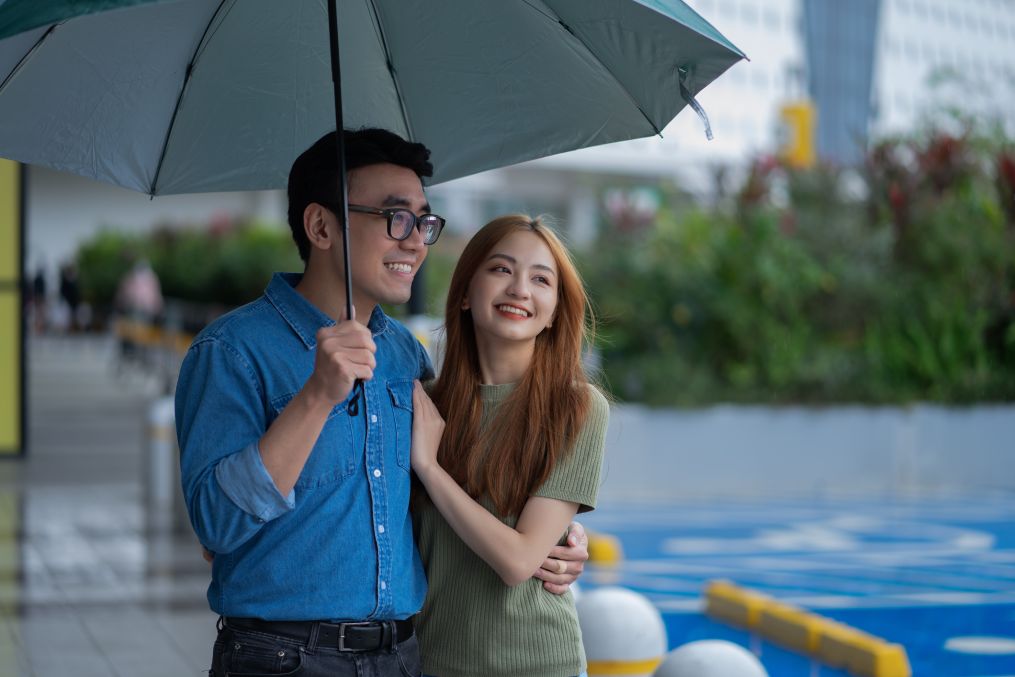 The endlessly sunny days of California will become a little less frequent in Washington. When relocating to Seattle, you will need to adjust your expectations about the weather. For example, plan to receive about 38 inches of rain every year from Seattle's climate, and only 152 sunny days a year. The good news? Summer is usually quite comfortable, but winter is likely to bring a little bit of snow. Before you move, make sure you have the clothing and the understanding you need to ENJOY Seattle's unique weather (Because the cool, wet weather gives rise to MANY rewarding outdoor activities).
You will encounter a diverse culture.
If you love diversity, you will love Seattle. Named one of the fastest-diversifying cities in the nation in 2021, the city is still predominantly white but has growing populations of individuals from many different ethnic backgrounds. Expect in particular to discover Hispanic and Asian culture throughout the city. You can look forward to enjoying a city that is increasingly eager to embrace cultural differences and practices, and to adding your own to the mix.
The outdoors is front and center.
All that rain gives Seattle a rich greenery that has led to its nickname the "Emerald City." And that jaw-dropping backdrop gives rise to limitless outdoor options for recreation. Explore Mount Rainier National Park. Take hikes on one of the numerous trails in and around the city. Enjoy Go boating in Puget Sound, or go whale watching for an exciting, up close look at some beautiful animals. Other activities include biking, camping, fishing, skiing, and even riding hot air balloons.
Navigating the Transition: Tips for a Smooth Move from San Diego County to Seattle
Moving tips are essential in creating a process that is efficient, stress-free, and affordable. Before you load up your belongings and hit the road, here are a few suggestions to make your relocation as easy as possible.
Hire a moving company you can trust.
Moving scams are real and can cost you thousands of dollars in extra fees, weeks of extra time spent waiting for your belongings to arrive, and heartbreak if your belongings are stolen or damaged. Avoid these challenges by doing your research before you hire a mover, and only settle for a reliable, reputable, and honest business.
How can you tell a company is willing and able to create a seamless moving experience during your Orange County to Seattle transition? Here are a few tips:
Do your research. That means don't settle for the first or cheapest mover you find. Vet several moving companies and choose the one that has the best reputation and services.
Look at the mover's reviews and BBB ratings. Only commit to a business that has an impeccable reputation for reliability and honesty.
Ask around. Choose a mover who is known and trusted by those in your area.
Never use a moving broker, no matter how inexpensive they claim to be.
Choose a company that does in-home estimates and does not require a deposit before moving day.
Purge your belongings.
Packing, and unpacking, will go faster if you only pack the things you really need. Plus, the less you have to move, the less you will pay for your Orange County relocation. Here are some ideas for cutting back your belongings before your transition:
Start early so you have plenty of time to go through your belongings.
Divide your belongings into three piles: Keep, Donate or Sell, and Throw Away.
Only keep things you have used within a certain period of time. A good rule of thumb is to get rid of things you have not used within the last year.
Hold a garage sale to get rid of items you do not want to keep.
Use up extra items and throw away items that are past their expiration date.
Get rid of items that will not fit into your new home or Seattle lifestyle.
Set up your utilities before you relocate.
No one wants to sit in the cold or dark if they don't have to. Make sure that your utilities are up and running by requesting them before you move. Then you can settle comfortably into your new home and save the time and stress of trying to get your utilities going while you also unpack.
Think about the weather when you move.
While the weather is often beautiful in California, bad weather in Seattle can make your move more stressful. Take Seattle's propensity for rain into consideration. Often, summer works best because the weather is best (And school schedules often sync up nicely for a relocation). However, if you want to save money and are willing to endure some less ideal weather, you could try moving during another time of the year. Just be aware that rain or snow may make your relocation a little more challenging.
Exploring Seattle: Neighborhoods to Consider for Your New Home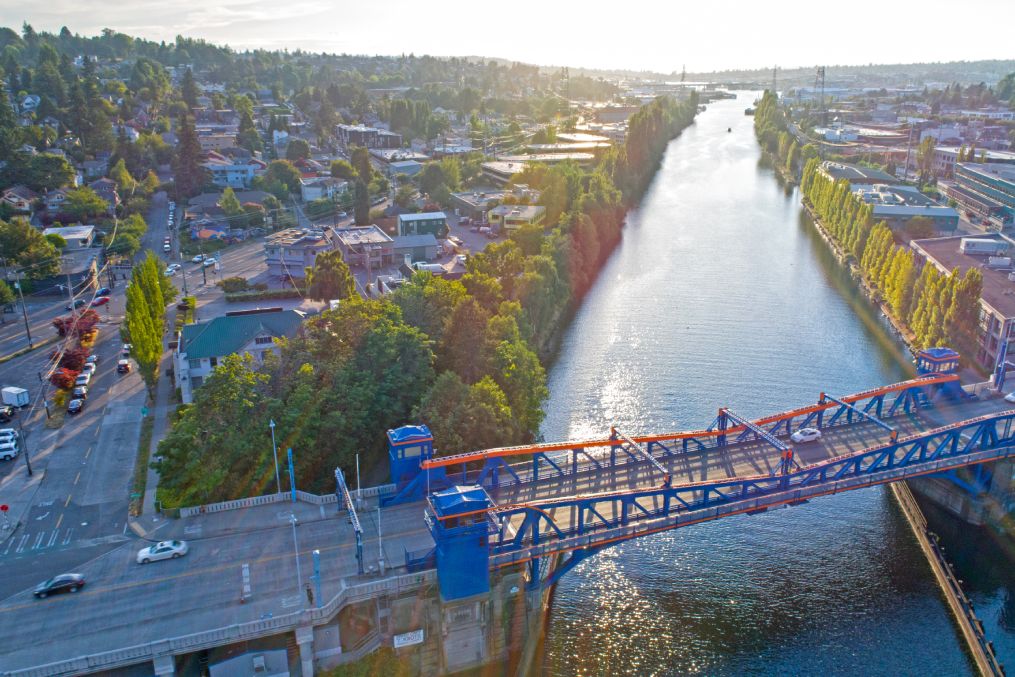 One of the appealing aspects of Seattle is the diversity in neighborhoods that makes it possible for anyone to find a place that makes them feel at home. While you will want to do some exploration to find the right place for your Orange County to Seattle transition, here is a look at some of the most popular neighborhoods in the city.
Capitol Hill
College students, young professionals, and anyone who enjoys a vibrant nightlife can enjoy the Capitol Hill neighborhood. This area of Seattle is also welcoming and diverse, known for its LGBTQ+ culture and many eateries, bars, and boutique stores.
Ballard
Situated on the water, Ballard is a beautiful and upscale place to live. A fascinating mix of historic Scandinavian culture and modern attractions, this lively neighborhood appeals to foodie enthusiasts, water lovers, and history buffs.
Fremont
Located by Seattle's canal, Fremont is an artistic neighborhood ideal for free spirits. Known as the "Center of the Universe," this area is close-knit and overflowing with shops, restaurants, and other places to relax, enjoy good food, and build strong relationships with your neighbors.
Beacon Hill
As the city's oldest residential neighborhood, Beacon Hill is a multicultural mecca focused on good food and easy transportation to the center of the city. Enjoy beautiful Jefferson Park; peruse a large public library; discover bike trails, and enjoy a quieter pace of life than other areas of the city.
Adjusting to Your New City: Resources for Settling into Seattle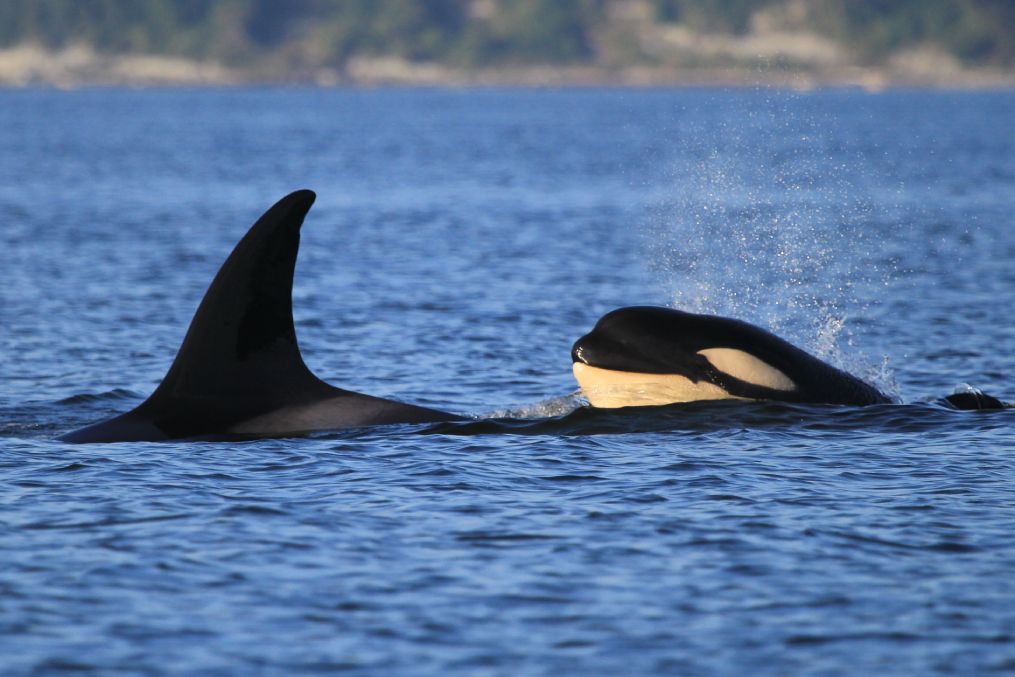 Seattle is full of resources to make moving to Seattle easier. Here are some of our favorites:
The Seattle Newcomer's Guide: seattle.gov/customer-service-bureau/newcomers-guide
Real Estate Agents: https://www.homelight.com/seattle-wa/top-real-estate-agents?Page=1
Seattle nonprofit organizations: https://greatnonprofits.org/city/seattle/WA
Family, community, and civic organizations: https://westseattle.wschamber.com/list/ql/family-community-civic-organizations-9
City resources for low-income households: https://www.seattle.gov/housing/city-resources
Local neighborhood information: https://nextdoor.com/news_feed
Seattle Department of Transportation: https://www.seattle.gov/transportation/getting-around/transit
Voter Registration: https://kingcounty.gov/depts/elections/how-to-vote/register-to-vote.aspx
Washington State Department of Licensing: https://www.dol.wa.gov/
Newspaper: https://www.seattletimes.com/
Cost of Living Comparison: Orange County vs. Seattle
You can expect to pay less for basic necessities when moving to Seattle. Orange County is one of the most expensive places in the United States, and housing is extremely costly – With the median price sitting at just over $1 million. However, there are certain aspects of Seattle that will cost you more than what you currently pay. Here is an overview of the cost of living in these two locations:
Overall:
Seattle: 67.8 percent higher than national average
Orange County: 81.1 percent higher than national average
Housing:
Seattle: 191.9 percent higher than national average
Orange County: 253.4 percent higher than national average
Utilities:
Seattle: 32.2 percent lower than national average
Orange County: 1.7 percent lower than national average
Healthcare:
Seattle: 11.8 percent lower than national average
Orange County: 6.6 percent lower than national average
Transportation:
Seattle: 37.5 percent higher than national average
Orange County: 11 percent higher than national average
Groceries:
Seattle: 8.7 percent above national average
Orange County: 5.6 percent above national average
Reliable Movers For Your Orange County To Seattle Move
If moving between Orange County and Seattle, you need a reliable mover to make your relocation less stressful. Our 5-star service includes years of experience helping clients move from California to Washington State, and anywhere else within the nation and the world. Let our comprehensive services meet your every moving needs. Contact us today to get a moving quote for your upcoming relocation.