Home Protection During the Moving Process
Mar 16, 2020
Our highly-trained and experienced team takes the protection of your home during the moving process very seriously. We execute a proven, no-nonsense plan to ensure that your home and belongings are fully protected on move day.
Our team is extremely conscientious in the handling of your items and we take preventative measures to protect the home and flooring during your move. When the team arrives at the start of the day, an initial assessment is undertaken in order to prepare the home. Our home protection process includes:
Utilizing furniture pads or protective gear to cover walls, doors, jams and trim throughout the home;
Layering protective carpet at the entrance, on flooring and on stairwells; and
Using a proprietary sticky pad at the front door to lift dirt from the crew's shoes as they walk in and out of the home.
Customers on Yelp have shared how seriously we take home protection:
"Hector and his team moved us into the house in San Diego. He has his own custom kit of protective gear to ensure no damage to property or dirt gets into the house. I was seriously impressed."
"All were conscientious handling our items and protecting the residence from damage during move-in. Hector brings extra moving blankets and covers the doors, jams and trim; throws down protective carpet, and sticky pads to grab dirt from the crew's shoes."

Securing the Home at the Start of the Day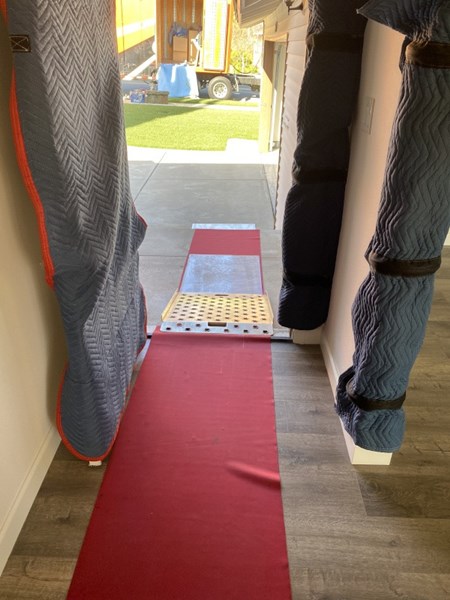 Front Door & Entry Way Protection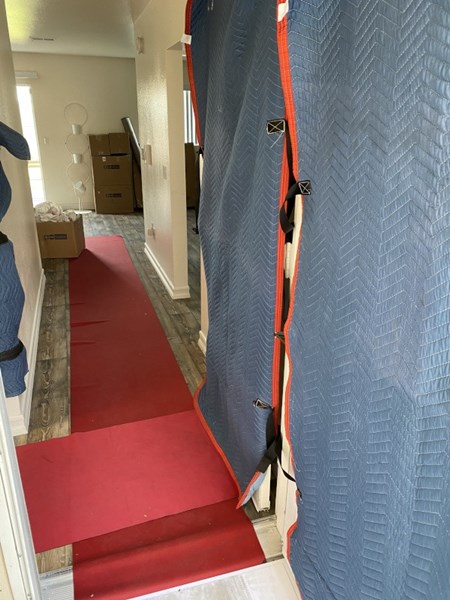 Stairs Protection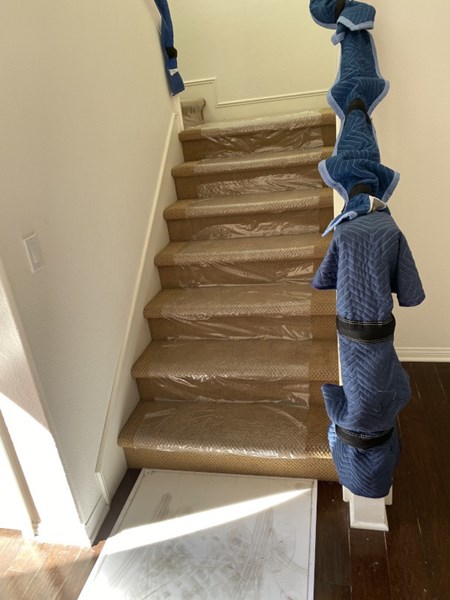 Carpet  Flooring Protection