How Much Do Moving Companies Charge?
Jul 14, 2020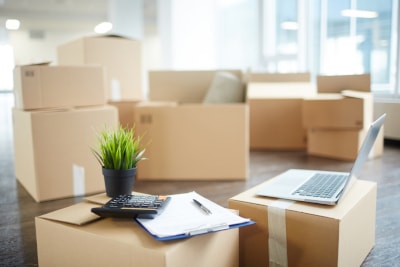 The cost of a move depends on if you are moving in San Diego County, throughout California or cross country. A local move is when you move within 100 to 150 miles (residence to residence) and is charged by the hour. A move within California beyond 150 miles is normally considered an intrastate move. A long distance move is an interstate move, such as when you move from Southern California to Texas. For intrastate and interstate moves, the transit cost is priced by weight and miles, with packing charged by the unit.
Additional fees for moving services include, but are not limited to, crating, packing, unpacking, automobile transport, appliance disconnect/reconnect, shuttle services, elevator usage, long carries and flights of stairs.
The Federal Motor Carrier Safety Administration requires moving companies to provide a written estimate. The written estimate lists all charges including the transit cost, packing services or any other specialty service required. A verbal quote is not an official estimate.
A few considerations to take into account when estimating a move:
Size – Larger households include more items and cost more to move than a studio apartment.
Distance – A cross country move costs more because of the distance and time required.
Time of Year and Move Days – A lot of families prefer to move in the summer before the start of the school year. The summer months are during peak season and prices may be higher than moving in the winter months. It also may cost more to move on the weekend as opposed to the middle of the week.
Specialty Items – Heavy, fragile or valuable items, like grandfather clocks, pianos, pool tables and safes add cost to the move.
Additional Costs – Packing material, packing services or storage requirements also impact the cost of your move.

In summary, moving costs vary tremendously based on the amount of services required, the distance of the move, and the size of the items being moved. A quality, professional moving company has the experience and know-how to get the move done efficiently and cost-effectively. An estimate from a professional team of movers such as Atlas Transfer & Storage, in most cases, includes all moving services such as labor, packing and moving equipment. In addition, moving procedures are in place to get the move efficiently and safely. The stress level is also much lower when relying on a trusted partner like Atlas Transfer & Storage to take care of your move. We have a proven track record of success moving families in residential moves for many decades.
Atlas Transfer & Storage, an agent for Allied Van Lines, offers a free quote to every customer who is considering hiring our moving team. We have been a leader in the moving and storage industry since 1925 and would be happy to answer any questions that you may have.