How to Pack Fragile Items for a Move in San Diego
Apr 25, 2023
Packing is an essential task when it comes to relocating, and it involves more than just throwing your belongings into any old box. Making sure that your possessions are secure no matter how far you move means packing carefully, thoughtfully and with the right materials.
This approach is especially important when moving fragile items such as glassware, ceramics, electronics, and artwork. You need these things to arrive at their destination in one piece. Here is a look at the best residential moving tips for preparing fragile items for a move, and how a San Diego moving company might be able to help.
Invest in protective packing materials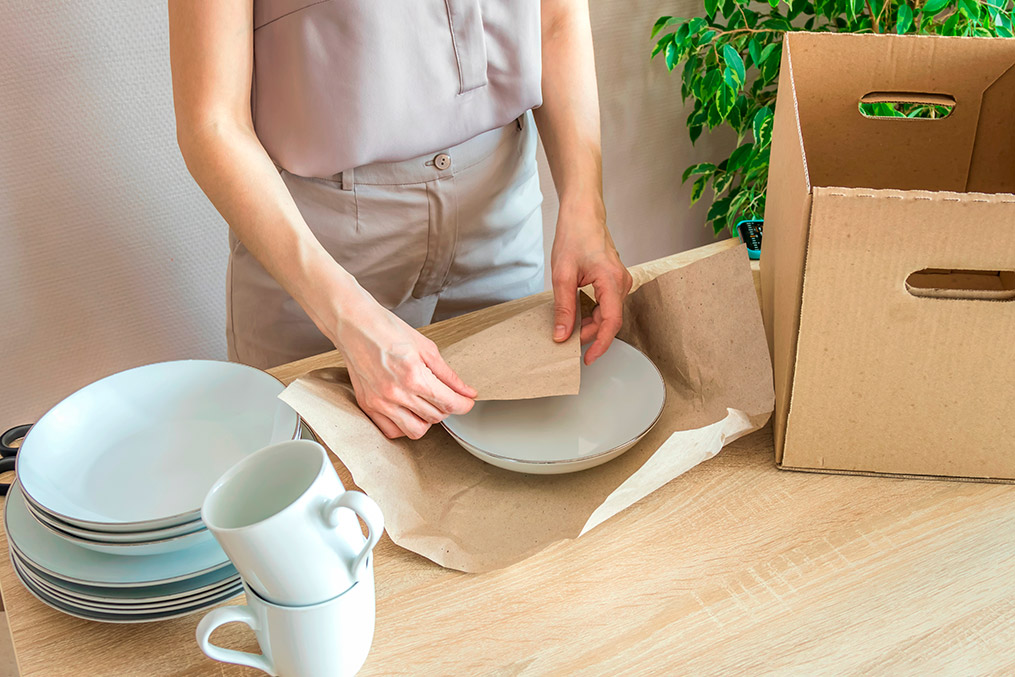 The goal of packing breakable items is to cushion them against the bumps they will experience during the move. That means you should go above and beyond the basic supplies you use for your other belongings and invest in materials that will absorb the impact from being handled and transported. Here are some of the supplies you should have on hand:
Specialized Moving Boxes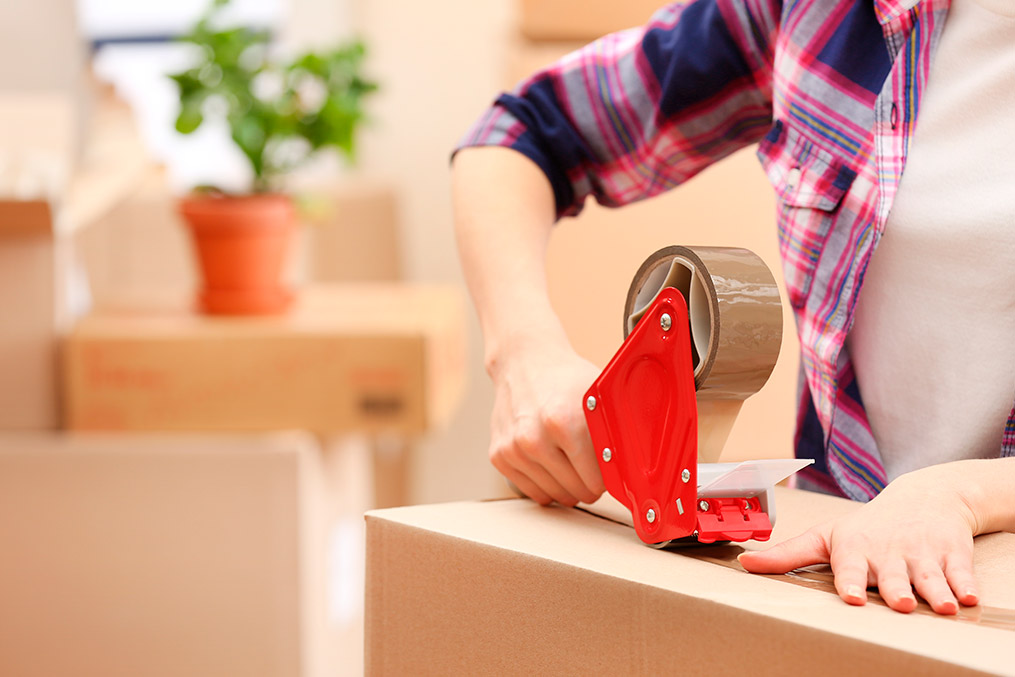 For some items, including glassware and artwork, regular moving boxes do not offer enough protection. Invest in specialized moving boxes that offer shapes and sizes designed to securely store these fragile possessions.
For example, artwork boxes come in sizes and shapes that allow you to snugly fit a picture without it moving around in the box. Other boxes have sections designed to fit glassware or dishes. By easily separating your items into secure compartments, these boxes reduce the amount of movement your belongings undergo in the moving truck.
Bubble Wrap
One of the best materials for protecting fragile items is bubble wrap. Large bubbles work best to absorb impact from accidents or falls. Small bubbles can protect your items against scratches.
Filler Materials
Once you pack your box you want to make sure none of your items move around during transit. Filler material, including newspaper, packing paper, and packing peanuts can all help to immobilize your most precious belongings.
Prepare your fragile items for packing
Before you throw priceless artwork in its box or start securing your grandmother's crystal, you need to take steps to protect your items. Usually, this involves wrapping your items in packing paper or bubble wrap before placing them in their boxes. Secure this wrapping with tape.
If you are moving artwork, here are a few more tips to follow to keep your beautiful items secure:
Wear gloves when handling the pieces.
Use acid-free paper for layers that will touch the art.
Add bubble wrap over the paper layer.
Store and move upright.
Prepare the boxes
Once your fragile items are securely wrapped, you will need to make sure that your boxes are ready too.
The first step is to place the heaviest items in small boxes. This step prevents the box from being too heavy to care easily and and makes it less likely that your breakable valuables will fall out of the bottom of the box.
The second step is to reinforce the bottom and corners of each box with packing tape. This will also prevent your items from breaking out the bottom of the box.
Finally, place a cushion in the bottom of the box of either bubble wrap or paper. This layer will help to keep your items from bouncing around inside.
Pack the boxes
Next, you are ready to fill your boxes with your most fragile possessions. Here are a few tips to get the most protection for your items:
Only pack one piece of artwork in each box.
Place heavier items on the bottom of the box.
Fill in around your items to prevent movement.
Store artwork upright.
Label your boxes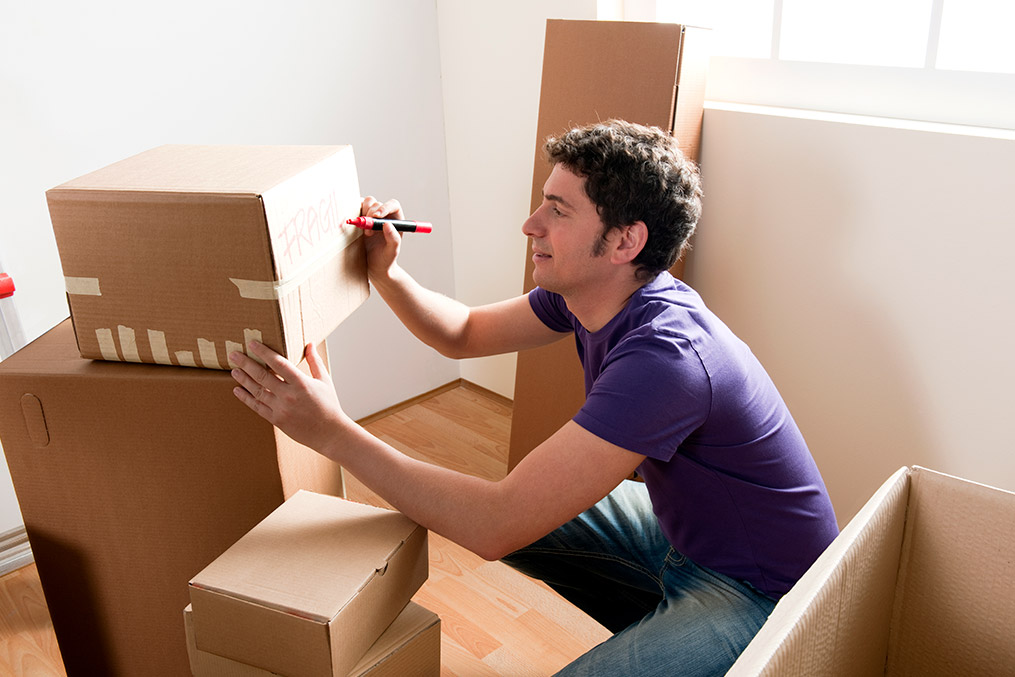 Once your boxes are filled and closed securely, you will need to label them. Place "Fragile" on each box to alert movers to the fact that the box needs to be handled with extra care.
Here is another moving tip: mark the box with its contents and where in the house it should go. This will help you and your movers to efficiently unload and unpack once your relocation is finished.
Hire professional movers
You can DIY your move and pack your fragile items on your own. If you want peace of mind, however, invest in professional moving services. They will have the materials, the knowledge, and the equipment you require to safely transport any items or furniture to your new home.
The most important aspect of finding the right movers is to avoid moving brokers. These businesses may promise extra-low prices and give you instant rates without ever laying eyes on your possessions. However, they are not always reputable businesses.
By using a broker, you risk becoming the victim of a moving scam, whereby you are forced to spend hundreds or thousands of dollars more than you had budgeted, pay to get your items delivered, or wait days or weeks to get your belongings to your new home.
Instead, look for a business with positive reviews, in good standing with the Better Business Bureau, with a policy of providing in-house estimates and years of experience successfully completing the kind of move you are embracing.
At Atlas Allied, our expert moving teams are experienced in the relocation of fragile items. Our 5-star, full-service residential moving services have been in operation since 1925. Artwork, glassware, jewelry, and even vehicle shipping: Trust us to get you and all your belongings anywhere you need to go.