Pet Travel By Car Checklist
Jul 16, 2019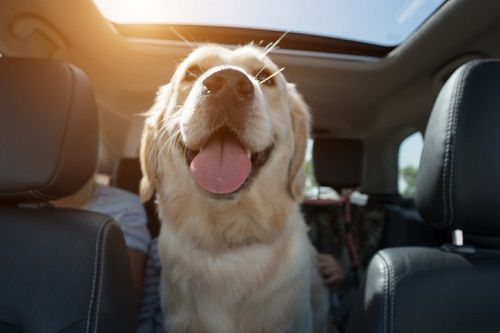 When moving time comes, there is a lot to think about before the big day arrives. While we take special care to make sure we packed Grandma's holiday dishes with plenty of bubble wrap and labeled every box, it is also critical to plan properly for the safe transportation of our beloved pets. Traveling by car with animals during the moving process can work out just fine, but there are some important things to bear in mind that will help keep your pets (and you) healthy and happy.
Practice Makes Perfect
If your pet has not had a lot of windshield time in the past, making a few practice runs before the move will go a long way toward a successful journey. Start the process about a week or two before the actual event takes place. Practicing will help your furry friend grow accustomed to the car's movement and give her a chance to learn how to sit down properly. By moving day, your four-legged buddy will be ride in the car like a champ.
Packing For The Trip
When it comes time to move your pets into their new home, it is very important to have the car packed with everything they will need along the way. Your checklist should include a bowl for food and water, a leash, collar (don't forget the ID tags), at least a gallon of fresh water (refills can be done), poop bags, kitty litter and bedding. If your animal has a favorite toy or blanket, be sure to bring that along too.
Safety First – The charming image of the care free dog happily hanging his head out of the window as the  wind flaps his lips around is endearing, but this practice can cause harm to the animal's eyes and be a distraction for drivers. In addition, unsecured pets in a car can be dangerous for everyone. Even a small dog can exert many pounds of force upon other passengers in the event of a collision. For everyone's safety, all dogs and cats should only be transported in certified, crash tested crates.
Keep Their Routine – Our pets form daily habits, just as we do. So when traveling with dogs or cats during a move, try to keep their eating and bathroom schedules the same as normal. This will help them get accustomed to traveling and avoid any messy bathroom accidents in the car along the way. If your dog is not used to being on a leash, practice with that as well, since chances are good you will need to restrain him more during the move than you normally would at home.
Pet Friendly Hotels
It is a good time to travel with pets, as many hotels will now allow your furry companions to spend the night with you. If your move is going to require an overnight stay, plan ahead and find a hotel that is pet friendly. Many hotel chains today will not only allow your pet to stay with you in their establishments, but they also often have special amenities just for animals. A quick Google search for such accommodations will give you plenty of options during the trip.

Conclusion
Moving can be stressful for both people and pets, but with proper planning, the process can go very smoothly. By being prepared to ensure your animals' health and safety, the moving adventure will not only go better for them, but you will also have the peace of mind that you are giving your pets the best care possible during the journey.
Happy Moving!