The Benefits of Hiring Professional Movers
May 20, 2019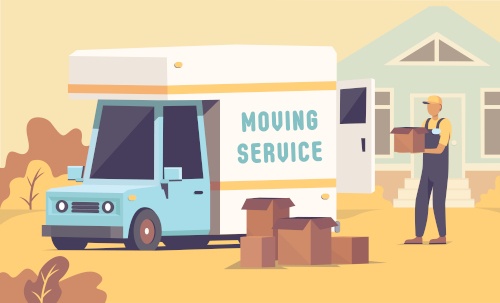 There are several benefits in hiring professional movers if you're making a move locally or long distance.
Moving is a stressful time for many of us, and finding a dependable local or long-distance moving company can make the transition much smoother. There are many variables to consider when weighing the options of hiring professional help versus taking on the task yourself.
Moving yourself can be inefficient, time consuming, and stressful, especially if damage to your belongings occur, or worse yet, they are misplaced or broken. When you hire a full-service moving company, they can reduce a lot of stress by getting the task done in a quick and efficient manner. This allows you to focus on the areas you need to -whether it's your business, saying goodbye to neighbors, or your family – while the experienced experts handle the move for you.
Why Hire A Professional Moving Company?
The benefits of using professional movers are many. Professional movers are experts in both efficiency and reliability. They ensure that your belongings are boxed up properly and your fragile belongings are protected. The items need to be marked and organized properly to ensure that an efficient transition can take place in your new location. You will have a peace of mind that your belongings are safe and fully insured. Professional movers use heavy duty wrap and covers to avoid damage and make sure that your furniture is protected. Not having a carefully planned out move can be costly. It can be difficult to ask friends and family to help out with your move. With limited time, and varying schedules, it can be very stressful to coordinate a time when everyone is available, and it is always a hard request to ask of others.
Professional movers have the right equipment to move your large household items and appliances both safely and effectively. Furniture can be damaged, and even worse, injuries can occur without using proper equipment. Professional movers utilize hoisting straps, appliance dollies, ramps and customized trucks to keep your belongings safe and secure. When choosing to move yourself, many of these items need to be purchased or rented, and can lead to extra costs that were not expected in your budget.

When hiring a professional mover to handle your moving and storage solutions there are no hidden costs. Professional movers provide estimates and a contract to cover all of the costs for you to make an educated decision. A detailed estimate will be provided for you that covers the costs of the move as well as provides proof that your items are insured.
Atlas Transfer and Storage has highly trained professionals that provide friendly customer service and work as a team to provide suggestions and solutions for your move. We can provide you with a successful move and relocation plan that is customized for you. We will organize every aspect of your move so that you can focus on your business, family, and other priorities.
If you have any questions about our moving services or estimates, please contact us today!