When Should I Start Packing to Move?
Apr 25, 2019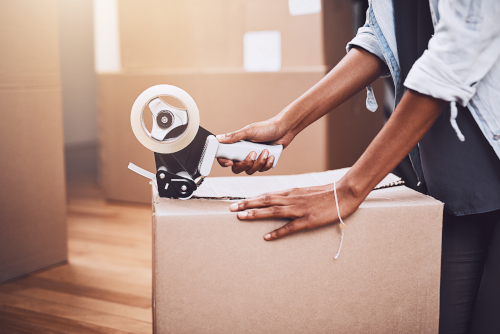 For those of you in the early planning stages of a residential, local or long distance move, figuring out when you should start packing to move is one of the first things to think about. The next logical question is how to start packing for a move.
If you are having a difficult time figuring out when you should start packing, feel free to call the professional movers at Atlas Transfer & Storage. We have been an agent for Allied Van Lines in San Diego since 1948. We will provide you with your own personal relocation consultant – a professional who has experience with all kinds of moves.
Now that you've decided on that great new apartment or house you're moving to, the next big task is to figure out the packing and moving of all your belongings. It's important to make a plan to ensure that your possessions are all safely packed away in time for your moving day.
So when should you start packing for your move?
We offer a wide range of services to handle any packing or moving solution you need. The moving process begins with either a virtual or in-home estimate with one of our professional relocation consultants. We will review your packing requirements and come up with a personalized moving plan that meets every one of your needs and fits within your budget.
A couple months before your move date, it's important to get started with figuring out what you're going to take with you and what you're going to donate. When you are about a month or so away from moving, you'll then need to get moving materials so you can start packing away everything you wish to take with you to your new home.
Some of you may want to leave the packing to your professional moving team at Atlas Transfer & Storage. You're in luck! Your professional relocation specialist will discuss your needs and come up with a custom moving plan for you.
Among a list of moving and storage solutions, we offer:
Full Service Packing
Selective Packing

For customers who are going to self-pack, we're happy to offer all of the moving materials needed to ensure a safe move for your belongings.
If you're in the process of planning a move and figuring out when you should start packing and what supplies you'll need – our award-winning moving company with a team of moving professionals here to help. We'll work with you to make sure you're properly packed for your moving day. We offer whatever kind of packing help you want, including full or partial options. Some customers leave the fragile, difficult items to us while they handle the rest.
Whatever you need, our professional moving team will do everything we can to ensure a safe, successful, stress-free move! So let's get packing!